The nation's 12th ranked undergraduate institution not only dishes up tasty cafeteria fare and world class research, it also delivers a surprisingly solid calendar of indie rock acts during the academic year.
Down in the steamy bowels of Washington University in St. Louis's Gargoyle, the most ironic of concert venues, Brooklyn's Ratatat brought the Guitar Hero noise, with an emcee and some Nowegians in tow.
Queens-based rapper Despot, on the Def Jux label, started off the night to lukewarm response, but managed a bemused interaction with the small crowd amassing at the venue. Armed with a giant foam finger screen printed with Ratatat's name, Despot pointed in various directions with mild authority during his set, occasionally mugging wryly with an impish grin as if to say, "Anyone? Bueller? Anyone?"
The crowd warmed up to the second act, Norway's 120 Days, who started off their set with some very serious knob twiddling as the frontman, Jonas Dahl, coaxed squelching sonics from his synths.
By the time Ratatat took the stage, the room had filled up with scruffy-looking kids, all seemingly determined to dance as intensely as possible without picking up their feet.
Even with a video projector flashing in front of him and strobes lights exploding behind, Mike Shroud barely seemed to notice. Reeling back and forth between sweet licks, the guitarist seemed less concerned with melting the faces of the audience so much as his own. Meanwhile, off to the side of the stage, all but hidden by synths and drum machines, Evan Mast played the Wizard's role, twisting dials, pushing buttons, and ocassionally dancing around in the shadows.
The lighting for Despot and 120 days was completely simple, just the white stage lights on either side of the stage. Ratatat's set, however, proved a little more difficult.
Oscillating between near-pitch darkness and fiercely strong strobe lighting, the extreme lighting provided a complex challenge during the performance.
For many instances, the strobes were set on a slow decay, so there was actually perhaps a full second of illumination before the room sank back into darkness. Anticipating when the strobes were about to fire and shooting in bursts as they did proved to yield the best results.
Listen up:
Ratatat
120 Days
Despot
My Camera DSLR and Lenses for Concert Photography
Nikon D850:
I use two Nikon D850 for my live music photography. A true do-it-all DSLR with amazing AF, fast response, and no shortage of resolution.
Nikon 24-70mm f/2.8:
For most gigs, the 24-70mm is my go-to lens. Exceptional image quality at wide apertures and super-functional range.
Nikon 70-200mm f/2.8 VR:
A perfect pair to the Nikon 24-70mm f/2.8, I can basically shoot any job with the midrange and this lens. Superb image quality.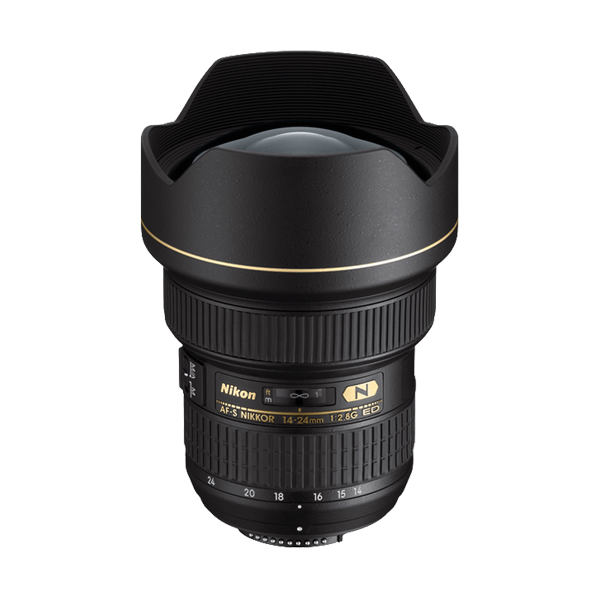 Nikon 14-24mm f/2.8:
Ultra-wide perspective, ridiculously sharp even wide open at f/2.8. I love using this lens up-close and personal, where it excels.
Help Support www.ishootshows.com
If this article or any other content on www.ishootshows.com was helpful to you, please consider supporting this site and grabbing your next photo gear purchase through one of my affiliate links: