Just uploaded a few images from the Playback 5th Anniversary Show to Flickr. This show took place April 6 and featured the bands the Gentleman Auction House, the Daybreak Boys, Go Motion, and Troubadour Dali.
While lighting was on the dim side throughout the evening, the show still produces a few interesting shots. The Nikon 50/1.4 saw a fair amount of use, due to the low light, while the Nikon 17-55/2.8 proved useful enough in range to overcome its handicap in aperture. Even though f/2.8 at ISO 3200 and sliding shutter speeds still produced some underexposure, the zoom was well used for its sheer utility of range.
Here are a few images from the show that I liked:

This last one is from Omaha's Go Motion, whose set I shot almost entirely at ISO 3200, from one of the few instances when the lights were up. Here frontman Albert Kurniawan goes vertical and looks back to bassist Luke Mabie.
My Camera DSLR and Lenses for Concert Photography
Nikon D850:
I use two Nikon D850 for my live music photography. A true do-it-all DSLR with amazing AF, fast response, and no shortage of resolution.
Nikon 24-70mm f/2.8:
For most gigs, the 24-70mm is my go-to lens. Exceptional image quality at wide apertures and super-functional range.
Nikon 70-200mm f/2.8 VR:
A perfect pair to the Nikon 24-70mm f/2.8, I can basically shoot any job with the midrange and this lens. Superb image quality.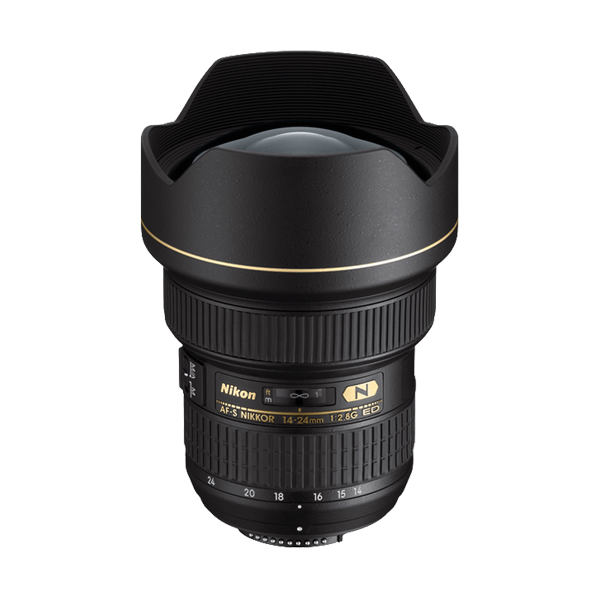 Nikon 14-24mm f/2.8:
Ultra-wide perspective, ridiculously sharp even wide open at f/2.8. I love using this lens up-close and personal, where it excels.
Help Support www.ishootshows.com
If this article or any other content on www.ishootshows.com was helpful to you, please consider supporting this site and grabbing your next photo gear purchase through one of my affiliate links: