As one of the single biggest shows I've photographed, I'm happy to say the Police concert Monday night went as smoothly as I could have hoped. Once again, it was a pleasure to shoot at the Scottrade Center, as lighting was fairly abundant and, I'm pleased to say, more interesting than that of the last concert I covered in the arena.
Despite only two-song limit for shooting for the Police and having to dodge a pair of videographers and their rigs, the night provided for some excellent image-making opportunities.
The Nikon 70-200VR dominated most of the camera-time for the Police's performance, while just a handful of images were made with the 17-55/2.8. Overall, the range of the telephoto was nearly perfect for the size, height, and position of the stage.
One interesting challenge of the event was shooting around two videographers and their equipment, which sat on dollies that ran on a track the length of the stage. Due to this track, for all practical purposes, there was a little less than a foot of navigable real estate at the back of the press pit.
Were it not for this increased distance from the front of the stage, the 17-55/2.8 might have seen more action. But as it was, the reach of the 70-200/2.8 was a great boon.
Unlike most smaller venues, the light for the arena was plentiful and used to dramatic effect, not only for the audience, but suitably for photography as well. I shoot the Police's set between ISO 1000 and 1250, with shutter speeds mostly between 1/160 and 1/250 of a second. The strong backlighting, which was persistent through most of the first two songs, was a mild technical challenge, but also added a nice visual interest to many shots.
My Camera DSLR and Lenses for Concert Photography
Nikon D850:
I use two Nikon D850 for my live music photography. A true do-it-all DSLR with amazing AF, fast response, and no shortage of resolution.
Nikon 24-70mm f/2.8:
For most gigs, the 24-70mm is my go-to lens. Exceptional image quality at wide apertures and super-functional range.
Nikon 70-200mm f/2.8 VR:
A perfect pair to the Nikon 24-70mm f/2.8, I can basically shoot any job with the midrange and this lens. Superb image quality.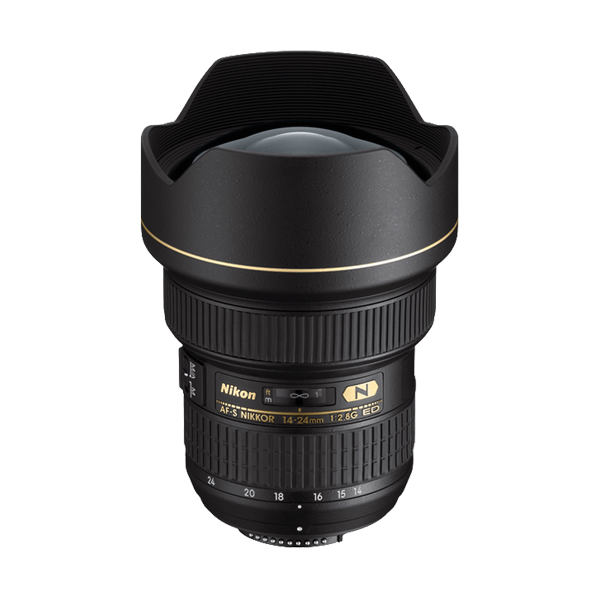 Nikon 14-24mm f/2.8:
Ultra-wide perspective, ridiculously sharp even wide open at f/2.8. I love using this lens up-close and personal, where it excels.
Help Support www.ishootshows.com
If this article or any other content on www.ishootshows.com was helpful to you, please consider supporting this site and grabbing your next photo gear purchase through one of my affiliate links: