The Polyphonic Spree played to a small but enthusiastic crowd on Saturday Night. When I arrived at the venue a little after 8:00pm, fans thinly covered the main floor, which was mostly filled with chairs and tables, while a few dozen dedicated souls stood at the front of the pit.
This somewhat dull turnout wasn't entirely a surprise, as the venue had been giving out complimentary tickets at the close of Wednesday's Interpol show. However, despite the lean crowd, the Polyphonic Spree put on a fantastic show full of celebration and whimsy.
While often billed as a novelty symphonic rock choir, sporting some 20+ members, there's really no confusion or doubt that the group owes its celebrity to a single man. At the heart of Saturday's performance was Tim DeLaughter, who played simultaneously the roles of ringmaster and head-clown. DeLaughter held the spotlight, quite literally, for the duration of the first three songs and beyond, while the rest of the Spree played their parts with more anonymity.
The constant lighting of the show made photographing the lead singer easy work, even through his acrobatic orbit of the stage. The Nikon 17-55mm f/2.8 provided nearly the perfect range for this concert, with 17mm being particularly useful for DeLaughter's sweeping gestures and near-far compositions to include the backing choir.
As always, you can see the full set from the Polyphonic Spree on my Flickr.
My Camera DSLR and Lenses for Concert Photography
Nikon D850:
I use two Nikon D850 for my live music photography. A true do-it-all DSLR with amazing AF, fast response, and no shortage of resolution.
Nikon 24-70mm f/2.8:
For most gigs, the 24-70mm is my go-to lens. Exceptional image quality at wide apertures and super-functional range.
Nikon 70-200mm f/2.8 VR:
A perfect pair to the Nikon 24-70mm f/2.8, I can basically shoot any job with the midrange and this lens. Superb image quality.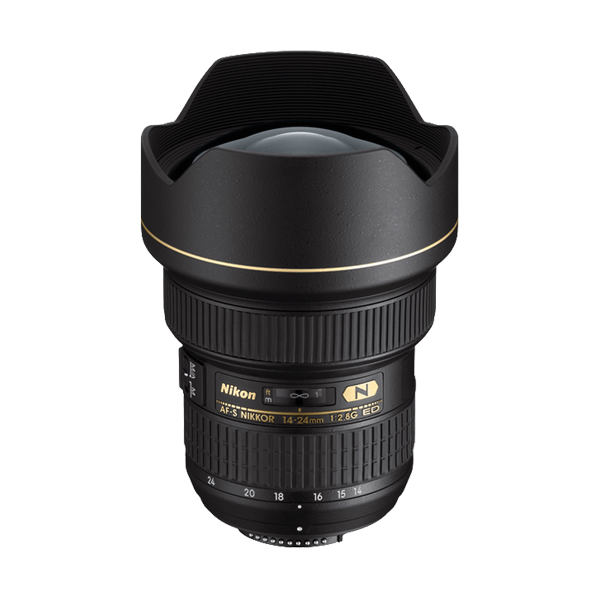 Nikon 14-24mm f/2.8:
Ultra-wide perspective, ridiculously sharp even wide open at f/2.8. I love using this lens up-close and personal, where it excels.
Help Support www.ishootshows.com
If this article or any other content on www.ishootshows.com was helpful to you, please consider supporting this site and grabbing your next photo gear purchase through one of my affiliate links: