Tonight I shot two acts at the Play:STL festival, a three-day festival held in the Loop. While I wasn't familiar with the bands before, I thoroughly enjoyed photographing King Thief and Modern Day Zero in their outdoors sets. With sets starting at 5:00 and 6:10, respectively, both bands benefited from sweet light on the West-facing stage.
Modern Day Zero

In the above shot, Modern Day Zero's Zach Broderick on guitar strikes the perfect pose for the Tokina 12-24mm f/4. While the ultra-wide is normally too slow for indoor concert photography, daylight provided a great opportunity to use the Tokina. Free access to the front of the stage to get up-close and personal with the bands made use of the wide-angle a must for high-impact shots.
King Thief
The Tokina 12-24mm f/4 and Nikon 17-55mm f/2.8 provided the majority of the evening's best shots, while the Nikon 85mm f/1.4 was useful for a few close-ups. While indoor shows often necessitate ISO 800 and above, shooting at ISO 200 was a nice luxury for today's outdoor performances.
For the complete sets from these gigs, check out the images on Flickr:
My Camera DSLR and Lenses for Concert Photography
Nikon D850:
I use two Nikon D850 for my live music photography. A true do-it-all DSLR with amazing AF, fast response, and no shortage of resolution.
Nikon 24-70mm f/2.8:
For most gigs, the 24-70mm is my go-to lens. Exceptional image quality at wide apertures and super-functional range.
Nikon 70-200mm f/2.8 VR:
A perfect pair to the Nikon 24-70mm f/2.8, I can basically shoot any job with the midrange and this lens. Superb image quality.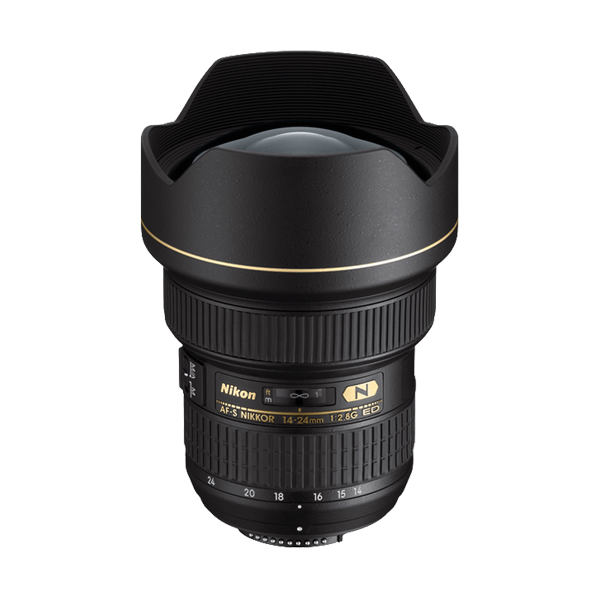 Nikon 14-24mm f/2.8:
Ultra-wide perspective, ridiculously sharp even wide open at f/2.8. I love using this lens up-close and personal, where it excels.
Help Support www.ishootshows.com
If this article or any other content on www.ishootshows.com was helpful to you, please consider supporting this site and grabbing your next photo gear purchase through one of my affiliate links: