Brand New threw down a furious set Sunday in a show marked by extreme backlighting and frenetic strobes in what proved to be one of the more difficult events I've shot. Showing their post-hardcore roots, the lighting perfectly complimented the explosive on-stage performance, particularly by frontman Jesse Lacey.
Brand New is just one of those bands for which compelling live shots are hard to find. Before photographing a concert, I always try to peep Flickr for images of the bands I'll be covering. This research can be valuable for getting an idea of the lighting and setup for the band, especially in knowing what has worked – or not worked – for other photographers. With Brand New, I found essentially no professional images of the band shot in larger venues, with the vast majority of the results being made from the crowd. A few seconds into the first song, I found out why.
Shooting notes:
Visually, Brand New's set was one of extreme contrasts thanks to powerful backlighting interrupting darkness on the stage during the first three songs.
Excluding bassist Garrett Tierney and drummer Brian Lane, who played in darkness for the first three songs, Lacey proved the most difficult member of the band to photograph. The challenge came from the scarse lighting and the position of his mic stand, which combined to cast shadows over Lacey's already poorly lit face.
While shooting at an oblique angle usually remedies most mic problems, the mic stand in this case was positioned to the singer's left and then craned to reach across horizontally. As a result, I found many of the cleaner shots of Lacey came when he leaned back to focus on guitar or flat out left the mic to stomp around the stage.
Guitarist Vincent Accardi was a difficult subject, but greatly benefitted from a little backlighting for a dramatic image. With stage-level backlighting exploding behind him, I tried to place Accardi between the lights and lens. In the first image for this write-up, Accardi is eclipsing the majority of the lighting array, while the the below shot, he's only blocking a portion of it:
Normally I wouldn't post such similar images, but I think it's interesting to note the difference in the quality of light that complete vs partial eclipsing produces. Even facing the thee-song limit, I find little experiments with lighting only take a fraction of a second and can produce some notable results.
Arguably the best lit member of the band was Derrick Sherman, who unofficially joined Brand New's roster in recording their 2006 release, The Devil and God Are Raging Inside Me.
Throughout the shoot I used the Nikon 17-55, whose range was just about perfect for this band. The combination of wide-angle at 17mm to the tighter short telephoto of 55mm on a 1.5x crop sensor provided a very comfortable range for this show. While the f/2.8 aperture was a little slow for the lighting, the sheer flexibility of the lens's focal lengths made up for its deficit in speed.
For the full photo set, hit the Flickr.
My Camera DSLR and Lenses for Concert Photography
Nikon D850:
I use two Nikon D850 for my live music photography. A true do-it-all DSLR with amazing AF, fast response, and no shortage of resolution.
Nikon 24-70mm f/2.8:
For most gigs, the 24-70mm is my go-to lens. Exceptional image quality at wide apertures and super-functional range.
Nikon 70-200mm f/2.8 VR:
A perfect pair to the Nikon 24-70mm f/2.8, I can basically shoot any job with the midrange and this lens. Superb image quality.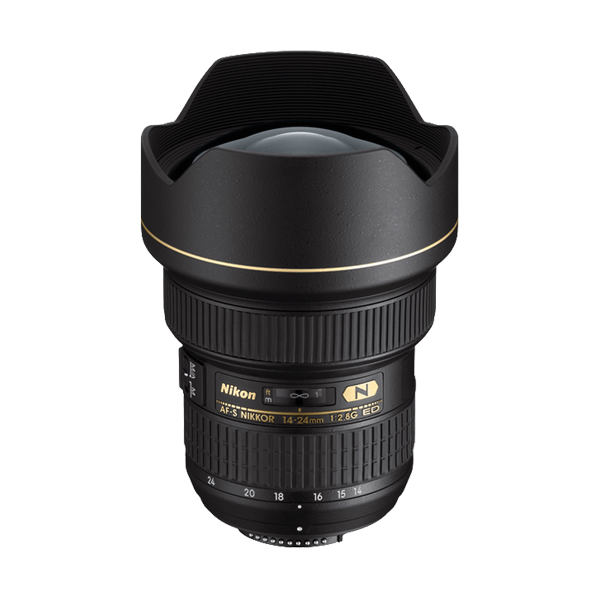 Nikon 14-24mm f/2.8:
Ultra-wide perspective, ridiculously sharp even wide open at f/2.8. I love using this lens up-close and personal, where it excels.
Help Support www.ishootshows.com
If this article or any other content on www.ishootshows.com was helpful to you, please consider supporting this site and grabbing your next photo gear purchase through one of my affiliate links: