Living up to their growing renown as the live show to see, Semi Precious Weapons brought their glam rock party to Cicero's in a raucous set of silver stiletto boots, spin-kicks, titties, and at least one song about Jesus.
The frenetic Brooklyn four-piece seemed perfectly at home on Cicero's small, low stage, which put them close enough to their fans and each other to foster a fine frenzy only a song into their short set.
Fronted by Justin "Precious" Tranter, the SPW flew through their deput album, We Love You, with a rabid intensity that left the venue's floor littered with glitter confetti, glass, and a few mouthfuls of Captain and Coke, courtesy of bassist Cole Whittle.
Tranter lorded over the fierce crowd, demanding their money ("We take credit cards!"), their titties ("I need inspiration for my operation!"), and their love – and, to various degrees, his captive audience was willing to oblige, with no limit on the latter.
Highlights from the performance included "Magnetic Baby," Her Hair Is On Fire," their eponymous track, and basically anytime Tranter was close enough for the audience to touch.
In the end, all the buzz about Semi Precious Weapons – having been recently voted NYC's best band by the Village Voice, hooking up with famed producer Tony Visconti, and being managed by BP Fallon – seemed immediately irrelevant in light of the evening's simple truth:
These boys bring the party, and they bring it hard.
Shooting Notes:
As was told to me a fellow photographer before the show, this band is pure candy, "Like a Babyruth covered in frosting and sprinkles."
Cicero's venue is a small, narrow strip of basement that holds several hundred smoking, sweaty show-goers. The place is basically a dungeon.
There is no photo pit, so I packed in early to stake out my spot on the short strip of stage-front real estate. I choose a spot just house-right of the main speaker monitors. Having seem other shots of Justin Tranter, I saw he was right handed and knew to his left would provide the cleanest shots of the singer while also picking up the expressive left hand.
I'd heard reports about the crazy live show, and when I saw bass player Cole Whittle doing stretches before the show on the side stage, I knew things were probably going to get a little nuts.
By the end of the night, Whittle had been pulled around the stage by his hair, spin-kicked his way through an invisible army, stage-dived, and flipped off the audience few dozen times for good measure.
However, in talking to him after the show, the bass player assured me, "I know I may look reckless on stage, but I always try to look out for who has the thousands of dollars worth of camera gear."
Lighting:
The house lighting at Cicero's is what one would expect from a venue of its size, consisting primarily of contrasty front lighting and an array of colored lights at the back of the stage.
The front lighting was quite warm in color temperature and came from a small set of lights mounted on the venue's low ceiling. While the output from the lights was quite sufficient to keep shutter speeds up, given their close proximity to the stage, coverage was spotty, with various dead spots.
As such, I decided to go with a little augmentation to the available light using an external flash fired on a remote sync cord for a little more dimensional effect.
Relative to Justin Tranter centerstage, there was strong, warm front lighting coming from the left, which acted as the key light for many of the shots.
The flash provided fill for most of the images of the frontman, as well as for guitarist Aaron Lee Tasjan. For bassist Cole Whittle, who was house right of the flash, the light source acted as the key light, since he was relatively in shadow with regard to the ambient lighting.
Lenses:For much of the show I used the Tokina 12-24mm f/4, the focal range of which was well suited to the very tight quarters and close proximity of the band members to the front of the stage. The wide angle's expansive field of view was essential since often the performers were right on top of the audience, and the majority were shot at 12mm.
Supplementing the Tokina with a little range and speed, I also used the Nikon 17-55mm f/2.8 for this gig. The 17mm range was generally wide enough for many of the shots, but proved more of a challenge in keeping limbs in the frame, something at which the 12-24mm zoom excelled. Of the images in the final set, 34mm was the longest focal length used.
Exposure:
While I used flash, it acted primarily as fill throughout much of the set, so sensitivities were still kept up between ISO 1000 and 1250 throughout the set. With the Tokina 12-24mm, I shot at the maximum aperture of f/4 between 1/40 and 1/80, while the faster aperture of the Nikon 17-55mm translated into an exposure of f/2.8 and shutter speeds between 1/40 and 1/100.
The flash, a Nikon SB-800 speedlight, was set to TTL mode with a compensation of -2 throughout the set and worked flawlessly with the D2x in producing a nice balance with the ambient lighting.
While I don't often use flash for concert photography, this setup with the external flash was a great option for this show that still preserved much of the ambience of the small venue.
End Notes:
If you're going to photograph these guys, preferably in a dive where they're close enough to spit (and they will), my advice is to pack in between Tranter and Whittle, get in close and wide, and let it fly.
Surprisingly, aside from reeking of cigarettes, my camera gear escaped unscathed from this show. I can't say the same for the side of my head, which received a little love tap courtesy of Whittle's foot during his stage dive, but that's just par for the course with SPW. And, arguably, a small price to pay for being close to so much awesome.
If you're looking for the fresh jams, head over to the band's official site and download their debut album We Love You for free:
My Camera DSLR and Lenses for Concert Photography
Nikon D850:
I use two Nikon D850 for my live music photography. A true do-it-all DSLR with amazing AF, fast response, and no shortage of resolution.
Nikon 24-70mm f/2.8:
For most gigs, the 24-70mm is my go-to lens. Exceptional image quality at wide apertures and super-functional range.
Nikon 70-200mm f/2.8 VR:
A perfect pair to the Nikon 24-70mm f/2.8, I can basically shoot any job with the midrange and this lens. Superb image quality.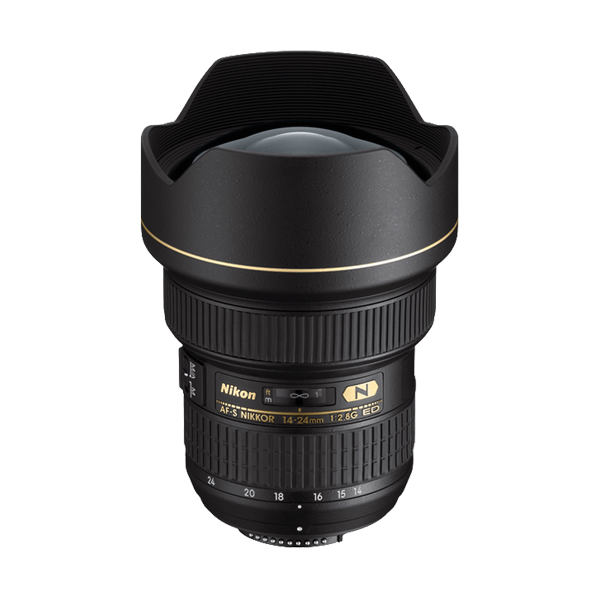 Nikon 14-24mm f/2.8:
Ultra-wide perspective, ridiculously sharp even wide open at f/2.8. I love using this lens up-close and personal, where it excels.
Help Support www.ishootshows.com
If this article or any other content on www.ishootshows.com was helpful to you, please consider supporting this site and grabbing your next photo gear purchase through one of my affiliate links: