There's a thick haze inside the Pageant, and a little use of the olfactory senses immediately makes it clear that it's not just the water hazers at work in the venue.
In a sprawling two-hour set, New Orleans-based funk group Galactic brought grooving, feel good performance with special guest Chali 2na of Jurassic 5 fame.
Touring in support of the 2007 release From the Corner to the Block as well as their forthcoming album, Galactic brought their unique blend of funk, hip hop, and jazz-influenced rock.
Chali 2na, who has worked with the band in the past and also appears on the new album, lent his signature baritone flow to a number of songs during the performance, including a rendition of "What's Golden" from J5's 2002 release, Power in Numbers.
Shooting Notes:
To my surprise, I found out this show was completely open to photography as I went to pick up my photo pass at the box office.
The barricade was very, very close to the stage for this performance, to the point of really impeding mobility in the pit.
Galactic played relatively far back from the front of the stage compared to a rock band, while Chali 2na provided a point of much-welcome interaction with the crowd. All the shots of the towering MC were shot stage left out of the pit, on the floor.
Lighting:
Lighting for this set was mostly comprised of monochromatic washes, with accents from two arrays of LEDs on either side of the stage.
When Chali 2na performed with the band, he was graced with accent lighting, which ranged from white to a dull orange. Still, the MC was mostly subject to the deep washes that lit the band.
Lenses & Gear:
For this set, I primarily used the Nikon 24-70mm f/2.8, the Nikon 70-200mm f/2.8 VR, and the Nikon D3. The telephoto lens was highly useful for shooting Chali 2na and drummer Stanton Moore, while the midrange zoom was most useful for saxophonist Ben Ellma.
In addition, I used the Nikon 14-24mm f/2.8 for a one-off shot at 14mm for a more overall shot of the stage to give an idea of the atmospheric lighting.
Camera Settings:
I shot at 1/200 and f/2.8 at ISO 6400 for the majority of this set, going up to 1/250 on occasion. Given the deep intensity of the lighting, the exposure was actually fairly consistent. More than anything, single-color washes affected exposure the most, given the possibility of blowing out a channel.
End Notes:
This is one of those sets where I'd never listened to the group before, but I found it was a pleasant surprise. While the lighting wasn't that compelling to me, the set provided a nice change of pace from the rock acts I usually photograph.
While I used to only photograph bands I was personally interested in, I think branching out to different genres provides a nice variety that can be important in shooting. From indie rock to hip hop, funk to metalcore, it's all good.
My Camera DSLR and Lenses for Concert Photography
Nikon D850:
I use two Nikon D850 for my live music photography. A true do-it-all DSLR with amazing AF, fast response, and no shortage of resolution.
Nikon 24-70mm f/2.8:
For most gigs, the 24-70mm is my go-to lens. Exceptional image quality at wide apertures and super-functional range.
Nikon 70-200mm f/2.8 VR:
A perfect pair to the Nikon 24-70mm f/2.8, I can basically shoot any job with the midrange and this lens. Superb image quality.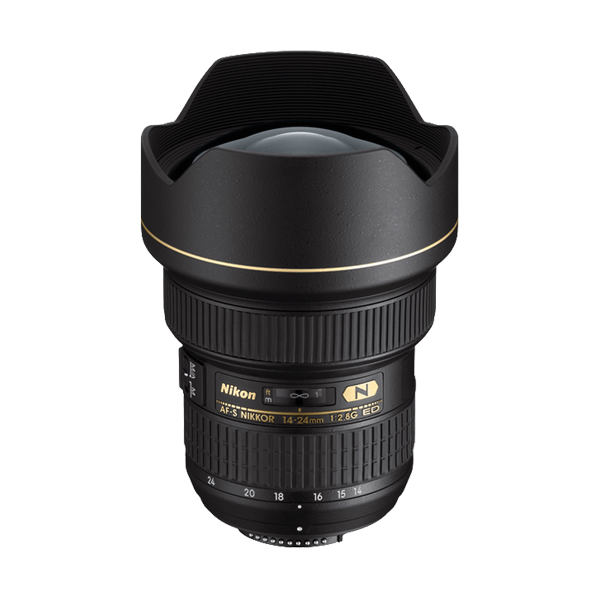 Nikon 14-24mm f/2.8:
Ultra-wide perspective, ridiculously sharp even wide open at f/2.8. I love using this lens up-close and personal, where it excels.
Help Support www.ishootshows.com
If this article or any other content on www.ishootshows.com was helpful to you, please consider supporting this site and grabbing your next photo gear purchase through one of my affiliate links: