The moment Pharrell Williams and Shay Haley explode onto the the stage, the crowd has forgotten about the 45-minute set change. Backed by Chad Hugo on the decks and a full band, the two tag team in a kinetic performance that had hands in the air from the opening bars and kept them there until the lights went up.
DJ Who started off the night with an 80-minute set ripe with jams from the Roots, Kanye West, Lupe Fiasco, and Del the Funky Homosapien, sparking a circle on the pit for all the breakers. N.E.R.D. picked up where the DJ left off, throwing gasoline on the embers for an explosive set from start to finish.
As the rock-funk alter-egos for golden-boy producers Pharrell Williams and Chad Hugo, N.E.R.D.'s live show comes off as anything but a side project for the Neptunes. Joined by Viginia Beach native Shay Haley, the Grammy-winning duo immediately dispelled any notion that the trio is a product of the studio, as their background might suggest.
At the forefront, Pharrell and Haley lead the attack, charging the crowd and working the length of the stage in waves that mixed emcee braggadocio with rockstar poise. Behind the core of the band's sound was a full compliment of live musicians, featuring no less than two drummers in addition to bass, guitar, and keyboard players delivering the band's bouncing sound.
N.E.R.d. laid down a set that drew from In Search Of (2001) and Fly or Die (2004), as well as their upcoming release due out later this year. While this headlining tour comes just before the group's support of Kanye West's epic Glow In The Dark tour, which also features Lupe Fiasco and Rihanna, N.E.R.D. brought fire to the Pageant in a show that was anything but a warmup.
Check out N.E.R.D. before they blow it up with Kanye in April:
03-12 Tulsa, OK
03-13 Austin, TX
03-14 Austin, TX
03-15 Austin, TX
03-16 Nashville, TN
03-17 Indianapolis, IN
03-18 Columbus, OH
03-19 Pittsburgh, PA
03-21 Myrtle Beach, SC
03-22 Richmond, VA
03-24 Asheville, NC
03-25 Knoxville, TN
03-26 Birmingham, AL
03-28 Jacksonville, FL
Shooting Notes:
Just the usual for this one: first three, no flash. I shot from the pit behind a barricade, the sole purpose of which seemed to be keeping the ladies back from Esquire's 2005 "Best-Dressed Man in the World."
On several occassions before the curtain went up, while in the pit, I was politely asked if I was going to be standing there the entire show. I assured Pharrell's fans that I would not, in fact, be blocking their prime-real estate view of their favorite Billionaire Boy.
Lighting:
I'm not going to lie, the lighting for this set was rough. Neigh, it was pretty awful for the first three songs, and seemed incongruous to the big sound and A-list names on stage.
Thin, high frontlighting and atmospheric accents from the back defined the alloted shooting time. Blue and white backlighting in particular described the majority of the first three songs, with occasional flares of more intense white light from the back of the stage.
Having photographed performers like Common, Clipse, and other performers who also run the length of the stage in their set, N.E.R.D. was no exception in the physical approach needed to keep up. On the bright side, as Pharrell and Haley crisscrossed the stage, one or both of the performers were often just a few steps away, so playing zone defense was really key for this set.
Lenses & Gear:
I used the Nikon D3, Nikon 24-70mm f/2.8, and Nikon 14-24mm f/2.8 for this set. The f/2.8 aperture of the lenses was entirely necessary for the performance, and even faster glass would have been welcome.
Due to the dynamic movement on stage, I gravitated toward the wide angle for this show, and used the 14-24mm ultra-wide angle for one and a half songs. More often than not, I'll use the lens for a few key images, but I was surprised by how naturally the wide perspective fit the show.
I picked up the Nikon 70-200mm f/2.8 to pick up a few shots of Chad Hugo in the back as well.
Exposure & Camera Settings:
I shot between 1/160 and 1/200 at f/2.8 for this set, bouncing between ISO 6400 and 12800. Due to the high amount of activity on stage, I really wanted to keep shutter speeds up for this set. Even dropping to 1/160 was a compromise, while 1/200 and up displayed the best results.
End Notes:
Big thanks to Kate for setting up credentials at the last minute. Whether you're shooting this show or just a fan, I'd highly recommend this tour. For everyone packing into the arenas to see N.E.R.D. and Kanye West on their bid for world domination, it's going to be hot.
My Camera DSLR and Lenses for Concert Photography
Nikon D850:
I use two Nikon D850 for my live music photography. A true do-it-all DSLR with amazing AF, fast response, and no shortage of resolution.
Nikon 24-70mm f/2.8:
For most gigs, the 24-70mm is my go-to lens. Exceptional image quality at wide apertures and super-functional range.
Nikon 70-200mm f/2.8 VR:
A perfect pair to the Nikon 24-70mm f/2.8, I can basically shoot any job with the midrange and this lens. Superb image quality.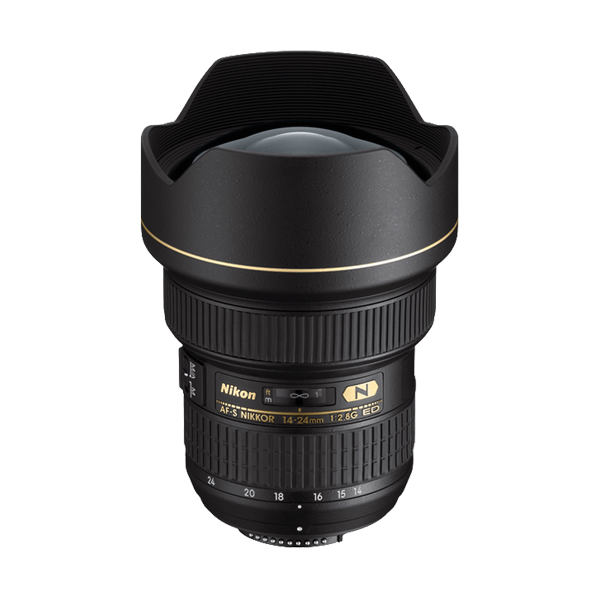 Nikon 14-24mm f/2.8:
Ultra-wide perspective, ridiculously sharp even wide open at f/2.8. I love using this lens up-close and personal, where it excels.
Help Support www.ishootshows.com
If this article or any other content on www.ishootshows.com was helpful to you, please consider supporting this site and grabbing your next photo gear purchase through one of my affiliate links: