When Raheem DeVaughn strides out into the spotlight, there's no mistaking one simple fact: this man is a born entertainer. And as such, he knows how to satisfy a crowd.
After a powerful performance by Solange Knowles, Raheem hit hard right out of the gates, going big in his own unique brand of R&B and Neo-Soul.
While backed by a full band, the self-described "R&B hippie neo-soul rock star" put on a one-man show and seemed to save nothing for the finale.
In the first two songs alone, the singer criss-crossed the stage a half dozen times, serenaded an individual member of the audience, and dropped to his knees in a dramatic crescendo of showmanship – all without breaking a sweat.
Raheem DeVaughn is touring in support of his album Love Behind the Melody, which dropped earlier this year.
Photographer's Notes:
Having photographed Raheem before in his performance opening for Jill Scott two months ago, I knew I was in for a fun shoot with the singer's headlining tour.
Checking in with the venue, I was informed that there would be a two-song limit. While this didn't sound like much, it ended up being plenty of time for Raheem, who presented more photo ops in two-songs than some performers do in an entire set.
The venue was filled seating for this performance, including the floor. As such, there was no barricade for this performance, but there was plenty of room to move around uninhibited at the front of the stage.
My favorite part of this performance came at the very end of the second song, when Raheem dropped to his knees while grasping the mic stand with two hands. I thought this was great, but the scene topped itself as Raheem laid out on his stomach, propped up by his elbows, a mere foot from the edge of the stage.
Lighting:
Two spotlights in the balcony provided the key lighting for Raheem, supplemented by a nice range of background lighting. While many other R&B/Neo-Soul performers at the Pageant received a similar spotlight treatment, Raheem's overall lighting effects were by far the most lush, with plenty of interesting background treatments.
Lenses & Gear:
I shot with the Nikon D3 using the Nikon 24-70mm and Nikon 70-200mm. The 24-70mm stayed on the camera for much of the set, providing the perfect range of focal lengths with which to capture Raheem's activity on stage.
Exposure & Metering:
I shot this set around f/2.8, 1/500, and ISO 1600. As always, due to the spotlights the Pageant uses, exact exposure with them is challenging, since the light sources flicker in intensity in addition to tint.
End Notes:
As I have now come to expect, Raheem put on a killer show full of great photo opportunities, always eager to put on a show for the camera. Throughout the set, the energetic singer worked the audience and engaged them with every chance he had – the mark of a true entertainer.
My Camera DSLR and Lenses for Concert Photography
Nikon D850:
I use two Nikon D850 for my live music photography. A true do-it-all DSLR with amazing AF, fast response, and no shortage of resolution.
Nikon 24-70mm f/2.8:
For most gigs, the 24-70mm is my go-to lens. Exceptional image quality at wide apertures and super-functional range.
Nikon 70-200mm f/2.8 VR:
A perfect pair to the Nikon 24-70mm f/2.8, I can basically shoot any job with the midrange and this lens. Superb image quality.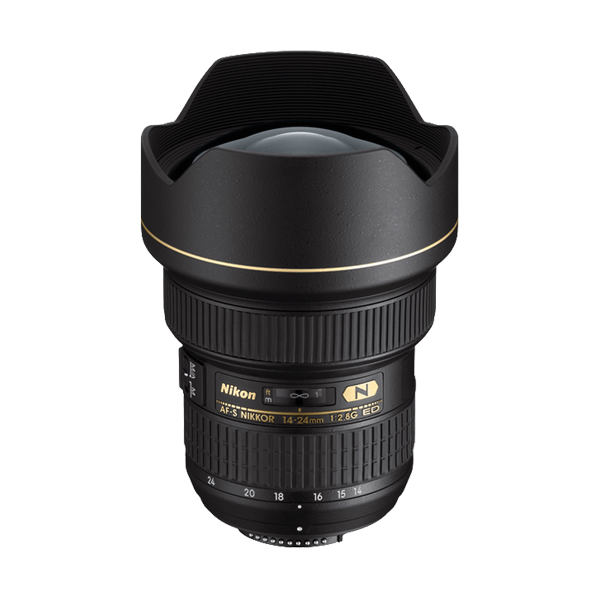 Nikon 14-24mm f/2.8:
Ultra-wide perspective, ridiculously sharp even wide open at f/2.8. I love using this lens up-close and personal, where it excels.
Help Support www.ishootshows.com
If this article or any other content on www.ishootshows.com was helpful to you, please consider supporting this site and grabbing your next photo gear purchase through one of my affiliate links: