Opening up the festivities at Projekt Revolution, New Jersey rockers Armor for Sleep ripped into their set with a ferocity that would set the tone for festival. With plastic tarps covering the stage monitors and storm clouds amassing on the horizon, the four-piece was undeterred, and brought a spirited force to the Revolution Stage. By the way these Jersey boys performed, you'd think they were closing down the stage instead of opening it.
Photographer's Notes:
I hadn't heard much from Armor For Sleep, but I was impressed by the energy these guys brought to the Rev Stage, especially as the first band of the day. Apart from Atreyu, Armor For Sleep was my favorite band to photograph before the main stage acts.
In particular, frontman Ben Jorgensen brought a lot of energy to the performance and frequently leaned in toward the crowd, which made for some nice photo opportunities.
With a pair of blazing butterfly wings as the band's backdrop, naturally I couldn't leave the pit without setting up drummer Nash Breen.
End Notes:
I'd love to see what these guys can do in a club performance with some great lighting, they were the perfect start to a long day of the fun acts. Stay tuned for the final set of Projekt Revolution on ishootshows.com: Linkin Park.
My Camera DSLR and Lenses for Concert Photography
Nikon D850:
I use two Nikon D850 for my live music photography. A true do-it-all DSLR with amazing AF, fast response, and no shortage of resolution.
Nikon 24-70mm f/2.8:
For most gigs, the 24-70mm is my go-to lens. Exceptional image quality at wide apertures and super-functional range.
Nikon 70-200mm f/2.8 VR:
A perfect pair to the Nikon 24-70mm f/2.8, I can basically shoot any job with the midrange and this lens. Superb image quality.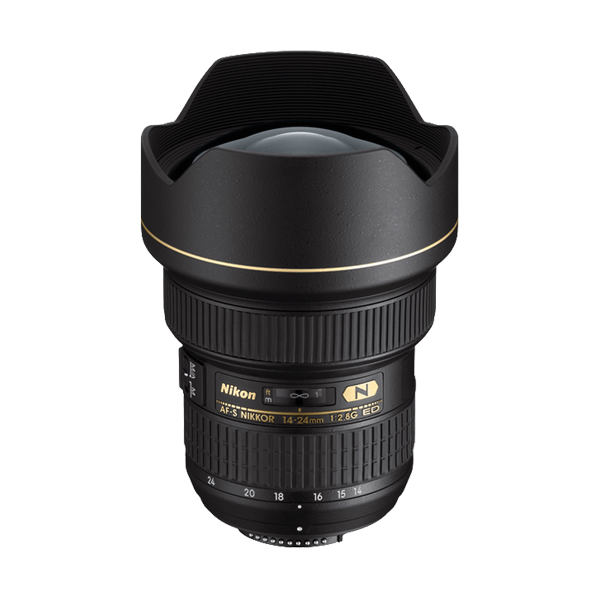 Nikon 14-24mm f/2.8:
Ultra-wide perspective, ridiculously sharp even wide open at f/2.8. I love using this lens up-close and personal, where it excels.
Help Support www.ishootshows.com
If this article or any other content on www.ishootshows.com was helpful to you, please consider supporting this site and grabbing your next photo gear purchase through one of my affiliate links: