After performances by Apocalyptica and Bullet For My Valentine, American rockers Puddle of Mudd took the main stage at Pointfest to deliver a tight, high energy set. Led by the charismatic Wes Scantlin, the four-piece from Kansas City laid into fan-favorites like "She Hates Me," "Psycho," and "Blurry."
Photographer's Notes:
This shoot was pretty straight forward and was the one show on the main stage that had the benefit of a spotlight. Singer Wes Scantlin benefited from this white light the most, with considerably less light on the other players, while a multi-colored treatment came in from behind.
Scantlin proved to be the most interesting subject on stage and hoisted up the mic stand toward the audience on two separate occasions.
Before the band hit the stage, I manage to catch Scantlin for a few quick snaps. Very honorably, the singer volunteered to go it solo and save his bandmates from the shoot, taking one for the team.
My Camera DSLR and Lenses for Concert Photography
Nikon D850:
I use two Nikon D850 for my live music photography. A true do-it-all DSLR with amazing AF, fast response, and no shortage of resolution.
Nikon 24-70mm f/2.8:
For most gigs, the 24-70mm is my go-to lens. Exceptional image quality at wide apertures and super-functional range.
Nikon 70-200mm f/2.8 VR:
A perfect pair to the Nikon 24-70mm f/2.8, I can basically shoot any job with the midrange and this lens. Superb image quality.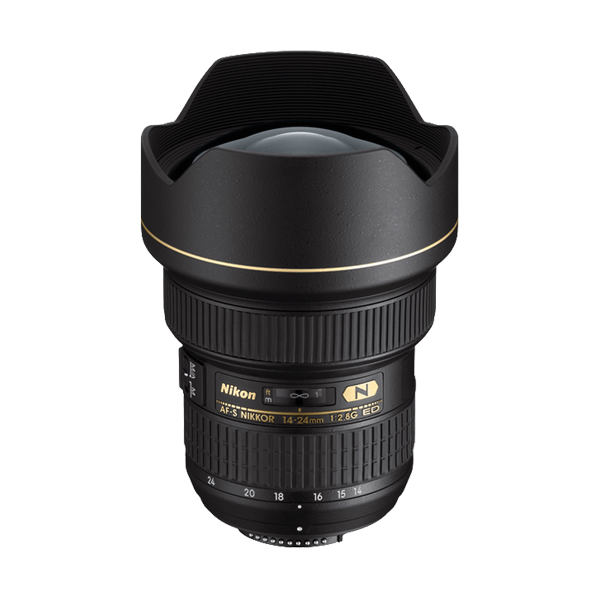 Nikon 14-24mm f/2.8:
Ultra-wide perspective, ridiculously sharp even wide open at f/2.8. I love using this lens up-close and personal, where it excels.
Help Support www.ishootshows.com
If this article or any other content on www.ishootshows.com was helpful to you, please consider supporting this site and grabbing your next photo gear purchase through one of my affiliate links: