October 18, 2008 – It's not even the last song of the night, but there's confetti flying through the air, the barricade is heaving, and every pair of hands in the house is flashing your very own gang sign. If you're an average band, your job is done; you toss the encore and call it a night.
If you're Cobra Starship, you break for a wardrobe change, come back out on stage, and drop an atom bomb.
Following a devastating set of raucous synth pop, the NYC five-piece delivered the final death blow with "Guilty Pleasure" as their encore exit track, cranking the thermostat even higher as the opening synth lines rolled in.
Sporting a grey Nehru jacket and Buddy Holly glasses, frontman Gabe Saporta led the house through an amped up sing-along of the ¡Viva La Cobra! track for the show's grand finale.
Cobra Starship is headlining the Sassy Back Tour, with support from Forever The Sickest Kids, Hit the Lights, and Sing It Loud.
Set List (as written):
Intro
Church
City
DJ
—
Robots (Vox Up)
Sass
Medley
Scan/Diamnd/Sped/KI
Prostitute
Paparazzi
Snakes
—
Pleasure
Guilty
Photographer's Notes:
This show was a party. After Forever The Sickest Kids' set, it was hard to imagine how Cobra Starship would close down the Sassy Back Tour, but the five-piece threw down in a high-energy set to close out with the night's biggest performance.
I shot this set with wireless flash, using the Nikon SB-900 to control a series of SB-600s on stage. Even without the speedlights, there were more lighting units on stage than I'd ever seen at the venue, with about a dozen programmable spots on the sides and at the back of the stage.
After FTSK moved their crates and monitors out of the pit, there was considerably more room to move around, so space was not an issue.
Even with speedlights popping off, this show was still an immense challenge, mostly due to the nearly non-stop movement of Gabe Saporta and his tall frame.
Being about eye-level with his high-tops made for some challenging angles. I found that some of the most interesting opportunities came when Saporta would crouch down on stage, but these moments were usually very brief, as the singer would bound back up nearly as soon as he'd come down.
Overall, this was a great, challenging set, and I'm looking forward to the next time I can photograph this group.
Moreover, the band gave a ton of time to their fans after the show. Gabe in particular stuck around chatting, signing t-shirts, and posing for pictures with seemingly everyone in a group of 100+ fans that had gathered outside the band's tour bus. This refreshing display of generosity and connection with the fans gives me nothing but the utmost respect for these guys. Hats off.
End Notes:
A huge thanks to Shannon, Mark, and the whole band for being awesome about this show/shoot. Great guys, can't say enough. Also, a shout out to David Mullis, fellow cohort in this wireless flash madness.
My Camera DSLR and Lenses for Concert Photography
Nikon D850:
I use two Nikon D850 for my live music photography. A true do-it-all DSLR with amazing AF, fast response, and no shortage of resolution.
Nikon 24-70mm f/2.8:
For most gigs, the 24-70mm is my go-to lens. Exceptional image quality at wide apertures and super-functional range.
Nikon 70-200mm f/2.8 VR:
A perfect pair to the Nikon 24-70mm f/2.8, I can basically shoot any job with the midrange and this lens. Superb image quality.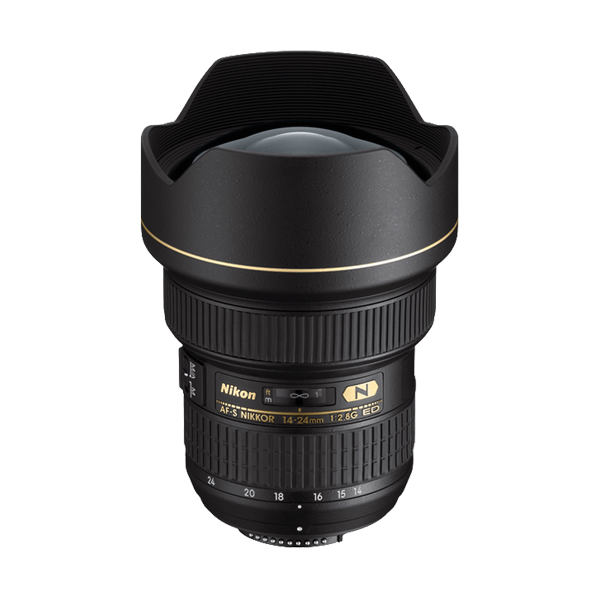 Nikon 14-24mm f/2.8:
Ultra-wide perspective, ridiculously sharp even wide open at f/2.8. I love using this lens up-close and personal, where it excels.
Help Support www.ishootshows.com
If this article or any other content on www.ishootshows.com was helpful to you, please consider supporting this site and grabbing your next photo gear purchase through one of my affiliate links: