November 14, 2008 – Co-headlining with Secondhand Serenade, Cute Is What We Aim For stormed the stage in an high energy, pop punk throwdown. Led by frontman Shaant Hacikyan, the band delivered fan-favorites like "Curse Of Curves" and "Practice Makes Perfect" that had the sweat flying, both on-stage and off.
Photographer's Notes:
I wasn't really sure what to expect with Cute Is What We Aim For, but I have to admit, these guys brought a really upbeat set that the crowd simply ate up.
There was lots of action on stage, with singer Shaant Hacikyan at the center of much of it. The frontman was in constant motion, pouncing on the monitors with an infectious delivery that energized the house. Tracking the singer and getting clean shots was the trick of the night – the latter proved especially difficult due to Hacikyan's mic position and perpetual motion.
The stage lighting for this set was provided by the house lights, and I supplemented with a bit of flash using two remote units.
The Nikon 24-70mm was used for the majority of this set, with a switch to the 14-24mm for a hot second once or twice.
My Camera DSLR and Lenses for Concert Photography
Nikon D850:
I use two Nikon D850 for my live music photography. A true do-it-all DSLR with amazing AF, fast response, and no shortage of resolution.
Nikon 24-70mm f/2.8:
For most gigs, the 24-70mm is my go-to lens. Exceptional image quality at wide apertures and super-functional range.
Nikon 70-200mm f/2.8 VR:
A perfect pair to the Nikon 24-70mm f/2.8, I can basically shoot any job with the midrange and this lens. Superb image quality.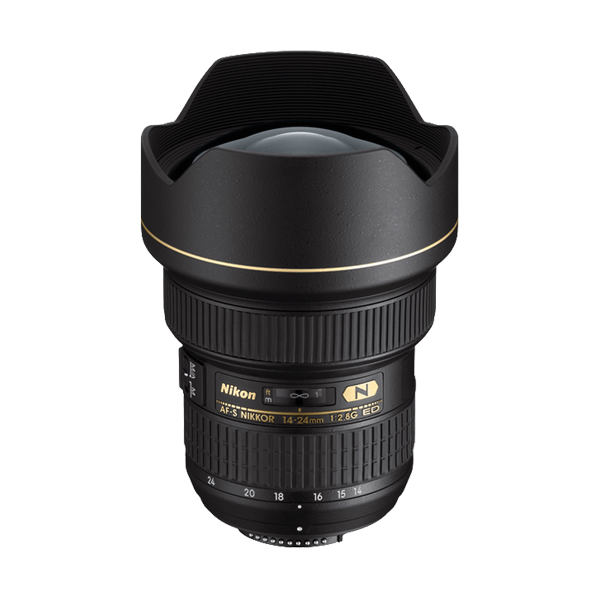 Nikon 14-24mm f/2.8:
Ultra-wide perspective, ridiculously sharp even wide open at f/2.8. I love using this lens up-close and personal, where it excels.
Help Support www.ishootshows.com
If this article or any other content on www.ishootshows.com was helpful to you, please consider supporting this site and grabbing your next photo gear purchase through one of my affiliate links: