November 14, 2008 – Opening up for Secondhand Serenade and Cute Is What We Aim For, Nick Santino, a.k.a. A Rocket To The Moon, delivered a tight, upbeat set of crunchy riffs and heartfelt vocals that had his lady fans crushing, cutting a rug, and crying all at once. Santino's set drew heavily from Greetings From EP, including performances of highlight tracks "Dakota" and "Fear of Flying."
This shot was actually shot during CIWWAF's set, which also called back members of Automatic Loveletter. Nick took the opportunity to get up close and personal with some of his fans, and vice versa.

Photographer's Notes:
This was a short and simple set. I used just one SB-600 as the remote, with a little of the SB-900 commander unit being used as flash.
The deep color washes used during the performance were the biggest challenge here, as balancing with flash meant a little bit of juggling, as well as plenty of experimentation. For some images, such as the second to last shot, providing hot shortlighting proved the best option for creating a contrast to the heavy red-magenta washes that were in rotation for Nick Santino's set.
Without the aid of flash, this was have been a pretty grim set to photograph, so its use was a very welcome option.
The Nikon D3 and Nikon 24-70mm took care of this performance. Due to the tight space on stage and high speaker monitors walling in the stationary Santino, the classic midrange left me wanting for very little else.
My Camera DSLR and Lenses for Concert Photography
Nikon D850:
I use two Nikon D850 for my live music photography. A true do-it-all DSLR with amazing AF, fast response, and no shortage of resolution.
Nikon 24-70mm f/2.8:
For most gigs, the 24-70mm is my go-to lens. Exceptional image quality at wide apertures and super-functional range.
Nikon 70-200mm f/2.8 VR:
A perfect pair to the Nikon 24-70mm f/2.8, I can basically shoot any job with the midrange and this lens. Superb image quality.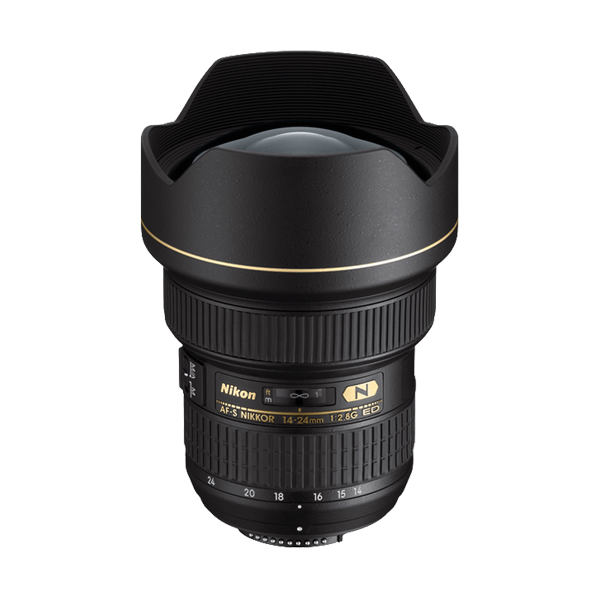 Nikon 14-24mm f/2.8:
Ultra-wide perspective, ridiculously sharp even wide open at f/2.8. I love using this lens up-close and personal, where it excels.
Help Support www.ishootshows.com
If this article or any other content on www.ishootshows.com was helpful to you, please consider supporting this site and grabbing your next photo gear purchase through one of my affiliate links: