March 15, 2009 – Sometimes, it's the smallest movements that require the most care. Not the sonorous, sweeping notes of old spruce and strings, but the tics, taps, and whistles that will propel a song, rolling from one bar to the next. This is the sort of music where shoes are not allowed.
With his black leather boots cast aside, Andrew Bird got to work before a sold-out crowd at the Pageant. On order for the evening was a selection spanning everything from his 2001 effort The Swimming Hour to Nobel Beast, released this past January.
While the biggest cheer of the night erupted as Bird sank into the quickened bow strokes of "Fake Palindromes," my personal highlight of the performance was "Tables and Chairs" from his 2005 release, The Mysterious Production Of Eggs, which capped off the encore.
Other highlights included "Fitz And The Dizzyspells," "A Nervous Tic Motion Of The Head To The Left," and "Anonanimal."
In a departure from his earlier tours, Andrew Bird was accompanied by a full band, including long-time collaborator Martin Dosh on drums. With the additions of a dedicated bassist and guitarist, one might think that the looping-pedal wonder of Bird's one-man show is long since faded, but that was anything but the case.
An array of effects pedals graced the stage, and Bird made ample use of them throughout the course of the evening, carefully manipulating the equipment with the deft tap of a sock-clad toe.
It's always a pleasure listening to Andrew Bird live and watching as the songs are constructed, stripped down, and layered from the most innocuous of looped sequences.
Whether it starts with a languid pull of the bow across the strings or a few judicious plucks, the sense of wonder never diminishes, every secret is committed to solid state.
Another push of the pedals and those ghosts sing obediently back — we're all old friends by now, the audience and those looping notes, and it's hard not to smile when they visit. Cue vocals; cue melody — and now the song is well on its way, a slightly imperfect Rube Goldberg device that rolls, tips, and gyres to its end. Spinning plates, etc. And that's the magic, and that's the fun.

Shooting Notes:
From talking with other photographers who had shot this tour, I was almost certain that this Andrew Bird concert was going to be a crowd-shoot. No one else seemed to have had the luxury of a photo pit, so I came an hour before doors with the intent of lining up and trying to grab a spot at the front of the stage.
Much to my surprise, the barricade was pushed out and access was open, so I grabbed a table at the back of the pit and waited for some friends who were also attending.
Lighting for the first two songs, which Bird performed solo, was very sparse – high contrast cans from the front array and no hope of any fill or backlighting. As the full band came out on stage for the third song, the lighting loosened up to include some gentle backlighting with an emphasis on warm tones.
Due to the very low lighting, I dusted off the primes for this gig, turning to the Nikon 85mm f/1.4 and Nikon 50mm f/1.4 for their big apertures. In addition, the Nikon 24-70mm f/2.8 and 70-200mm f/2.8 also saw some action.
ISO ranged between ISO 3200 and 6400, while shutter speeds were on the lower end – generally between 1/100 and 1/160.
Clear shooting angles for Andrew Bird were limited by two factors: the height of the stage and the musician's xylophone to his left. As a result, I shot primarily stage right, which afforded the cleanest shots.
If I hadn't had the luxury of a barricade for this show, I would have tried to gain a position roughly 45º off-axis, stage right to Bird.
End Notes:
This performance marked the third time I've photographed Andrew Bird in as many years. I always think of these shows as an anniversary of sorts, as my first photo pass was for Andrew Bird. In fact, it was the second concert I ever photographed.
Here's to another year.
My Camera DSLR and Lenses for Concert Photography
Nikon D850:
I use two Nikon D850 for my live music photography. A true do-it-all DSLR with amazing AF, fast response, and no shortage of resolution.
Nikon 24-70mm f/2.8:
For most gigs, the 24-70mm is my go-to lens. Exceptional image quality at wide apertures and super-functional range.
Nikon 70-200mm f/2.8 VR:
A perfect pair to the Nikon 24-70mm f/2.8, I can basically shoot any job with the midrange and this lens. Superb image quality.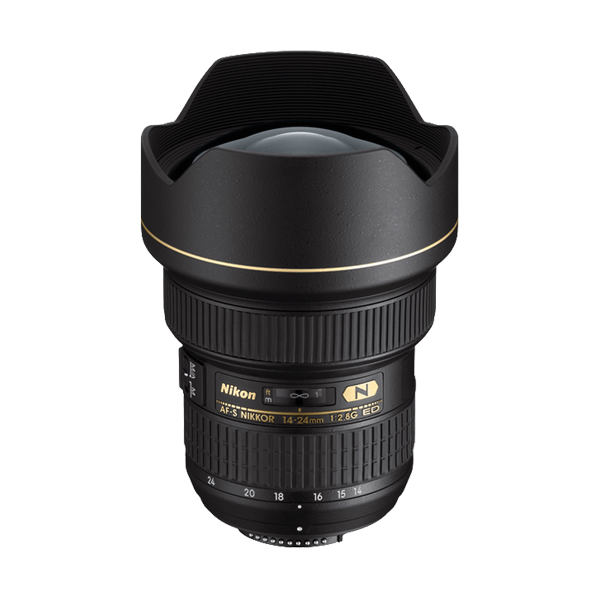 Nikon 14-24mm f/2.8:
Ultra-wide perspective, ridiculously sharp even wide open at f/2.8. I love using this lens up-close and personal, where it excels.
Help Support www.ishootshows.com
If this article or any other content on www.ishootshows.com was helpful to you, please consider supporting this site and grabbing your next photo gear purchase through one of my affiliate links: