April 13, 2009 – Fresh off the arena-busting Rock Band Live Tour, Plain White T's took a more intimate approach with their Three Part Harmony Tour, giving their fans the triple-threat of rock, acoustic, and fan-favorites. Led by the animated Tom Higgenson, the Chicago rockers came out of the gates roaring.
"Hey There Delilah"
"1, 2, 3, 4"
Hate (I Really Don't LIke You)

Photographer's Notes:
Going into this show, I was curious about the lighting. While I didn't dare hope for the big, bright lights the band received on the Rock Band Live Tour, I had my fingers crossed for a stage treatment that would do the band justice. I had such a great time shooting the band the last time around that I was looking forward to see what their current tour would bring.
As expected, the lighting for this show was much dimmer and more intimate than it was for the band's arena show. Heavy haze and deeply-colored backlighting dominated the mix, while warm light filtered in from the front. I ended up shooting wide open with the Nikon 50mm f/1.4 on the D3 for the majority of the allotted time of the first three songs, very occasionally switching to the Nikon 85mm f/1.4 on the D700.
Just as the previous time I shot PWT's, frontman Tom Higgenson was a great subject for the lens. Due to the much lower light levels, his quick movements added to the challenge of the event, but it was more than worth the added difficulty. Continuous AF was a huge boon for this show and made tracking all the easier. Even with the sluggish AF of the older lens, the D3 proved a champ in this regard.
End Notes:
Big thanks to Sharrin for setting this one up. I don't know if I was able to top the Rock Band Live shots, but I sure did try!
My Camera DSLR and Lenses for Concert Photography
Nikon D850:
I use two Nikon D850 for my live music photography. A true do-it-all DSLR with amazing AF, fast response, and no shortage of resolution.
Nikon 24-70mm f/2.8:
For most gigs, the 24-70mm is my go-to lens. Exceptional image quality at wide apertures and super-functional range.
Nikon 70-200mm f/2.8 VR:
A perfect pair to the Nikon 24-70mm f/2.8, I can basically shoot any job with the midrange and this lens. Superb image quality.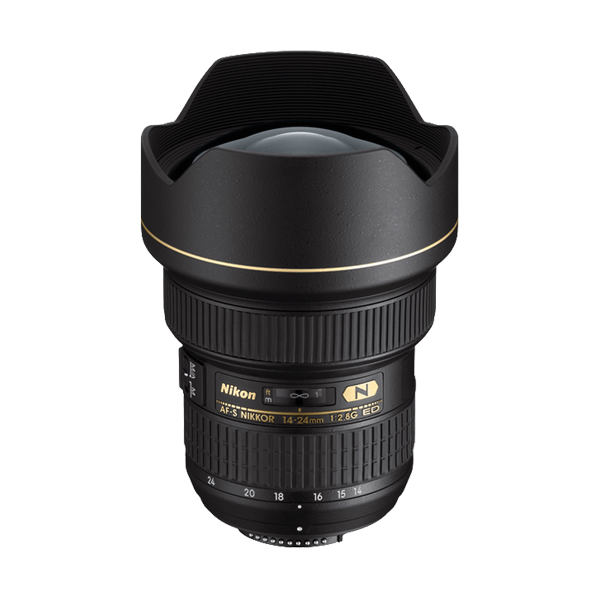 Nikon 14-24mm f/2.8:
Ultra-wide perspective, ridiculously sharp even wide open at f/2.8. I love using this lens up-close and personal, where it excels.
Help Support www.ishootshows.com
If this article or any other content on www.ishootshows.com was helpful to you, please consider supporting this site and grabbing your next photo gear purchase through one of my affiliate links: