April 11, 2009 – Led by the hyper-charismatic Tyson Ritter, All American Rejects dominated the stage with big, bright lights and a sound to match.
Photographer's Notes:
As Tyson Ritter leapt around the stage, I almost felt sorry for the spotlight operator. Of course, I was reminded of the fact that moving the spot meant a small motion of the arms, while tracking the frontman around the stage for me meant chasing him the actual length of the stage.
Tracking Ritter was certainly the biggest challenge of the set, as the frontman had a seemingly boundless amount of energy that had me springing in the pit to keep up. In addition, the relatively bright light on Ritter created a large exposure differential between him and the rest of the band.
More than anything, I find that playing "zone defense" is most effective for performers like Ritter. Rather than trying to keep pace with their every move, I'll work a section of stage, trying to make shots in a certain range of the stage when the subject enters that area, rather than chasing down every trip to the sides of the stage. This approach conserves energy and also allows one to line up shots more effectively than a purely on-the-go attack.
Another big issue for this set was the exposure on Ritter, as he and his white outfit were lit up to blinding effect by said well-trained spotlight. Even after dialing in the exposure, the older spots still have a slight flicker, which can vary a stop or so in either direction.
Still, for all the difficulties, All American Rejects' set was all the more rewarding when things aligned.
I shot this set with the Nikon D3, Nikon 14-24mm f/2.8, and Nikon 24-70mm f/2.8.
My Camera DSLR and Lenses for Concert Photography
Nikon D850:
I use two Nikon D850 for my live music photography. A true do-it-all DSLR with amazing AF, fast response, and no shortage of resolution.
Nikon 24-70mm f/2.8:
For most gigs, the 24-70mm is my go-to lens. Exceptional image quality at wide apertures and super-functional range.
Nikon 70-200mm f/2.8 VR:
A perfect pair to the Nikon 24-70mm f/2.8, I can basically shoot any job with the midrange and this lens. Superb image quality.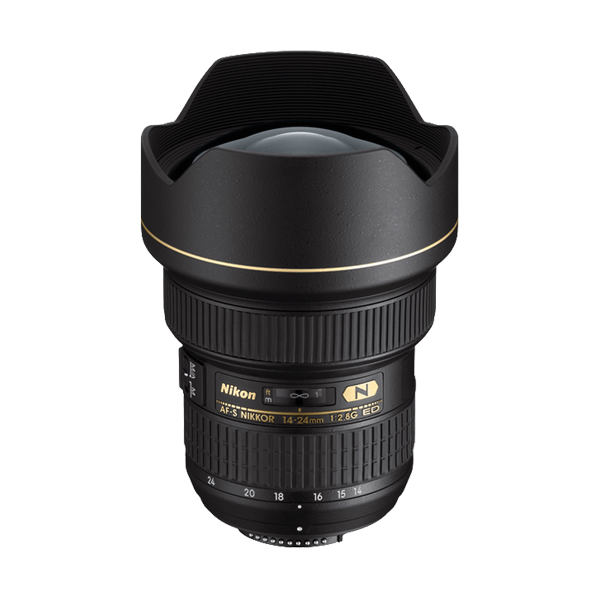 Nikon 14-24mm f/2.8:
Ultra-wide perspective, ridiculously sharp even wide open at f/2.8. I love using this lens up-close and personal, where it excels.
Help Support www.ishootshows.com
If this article or any other content on www.ishootshows.com was helpful to you, please consider supporting this site and grabbing your next photo gear purchase through one of my affiliate links: