Here's a quick behind-the-scenes video my friend Dave shot while assisting on last week's promo shoot with Minneapolis rockers Attracted to Gods.
You can see a little of the flash setup with the three Nikon SB-600s, Alien Bees B800, and Nikon SB-900, which acted as the trigger/commander. All three speedlights are pretty plainly visible, while the AB monolight is on the heavier stand you can see at about 0:05 into the clip.
In case you missed them, you can view the full set of images we made during the shoot here, along with a bit more about the flash setup.
My Camera DSLR and Lenses for Concert Photography
Nikon D850:
I use two Nikon D850 for my live music photography. A true do-it-all DSLR with amazing AF, fast response, and no shortage of resolution.
Nikon 24-70mm f/2.8:
For most gigs, the 24-70mm is my go-to lens. Exceptional image quality at wide apertures and super-functional range.
Nikon 70-200mm f/2.8 VR:
A perfect pair to the Nikon 24-70mm f/2.8, I can basically shoot any job with the midrange and this lens. Superb image quality.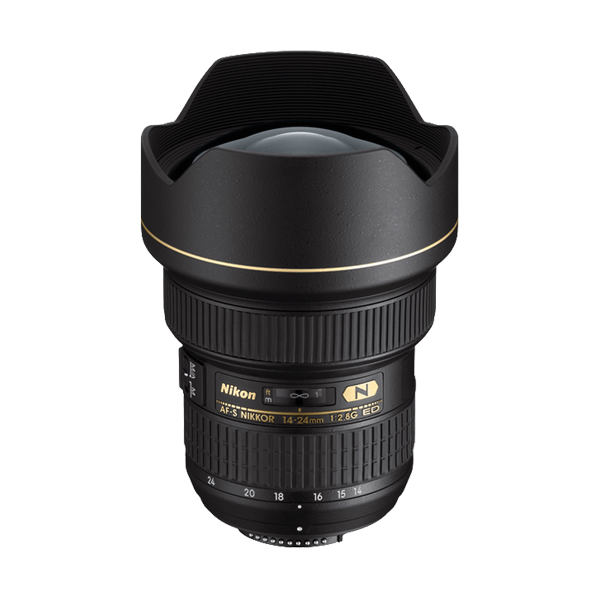 Nikon 14-24mm f/2.8:
Ultra-wide perspective, ridiculously sharp even wide open at f/2.8. I love using this lens up-close and personal, where it excels.
Help Support www.ishootshows.com
If this article or any other content on www.ishootshows.com was helpful to you, please consider supporting this site and grabbing your next photo gear purchase through one of my affiliate links: