August 17, 2008 – Performing at the Verizon Wireless Amphitheater, glam metal veterans Poison brought a raucous, high-energy set to the shed that had fans screaming for the rock of love.
Photographer's Notes:
Between Bret Michaels, the band, and the enthusiastic fans, this concert was a riot to photograph. Tons of good vibes all around made this a great shoot. The setup for this show made no accommodation for a photo pit, so press packed in around the small semi-circular extension at the center of the stage. While we were packed in with the fans, I felt that the setup still worked out rather well.
The band made good use of the stage and circulated well for a nice variety, including several trips up front by guitarists C.C. DeVille and Bobby Dall. While a more mobile position would have been preferred, the band certainly made it work for fans and photographers alike.
Overall, this was a very, very well lit performance. I shot at a fairly unprecedented ISO 800 at f/4 and 1/500. Even for amphitheater and arena shows, an exposure that "conservative" is rare.
As per the regular modus operandi, I shot this performance with my three zooms: the Nikon 14-24mm, Nikon 24-70mm, and Nikon 70-200mm. The latter was especially useful for Bret Michaels and his trips to the middle and sides of the stage.
My Camera DSLR and Lenses for Concert Photography
Nikon D850:
I use two Nikon D850 for my live music photography. A true do-it-all DSLR with amazing AF, fast response, and no shortage of resolution.
Nikon 24-70mm f/2.8:
For most gigs, the 24-70mm is my go-to lens. Exceptional image quality at wide apertures and super-functional range.
Nikon 70-200mm f/2.8 VR:
A perfect pair to the Nikon 24-70mm f/2.8, I can basically shoot any job with the midrange and this lens. Superb image quality.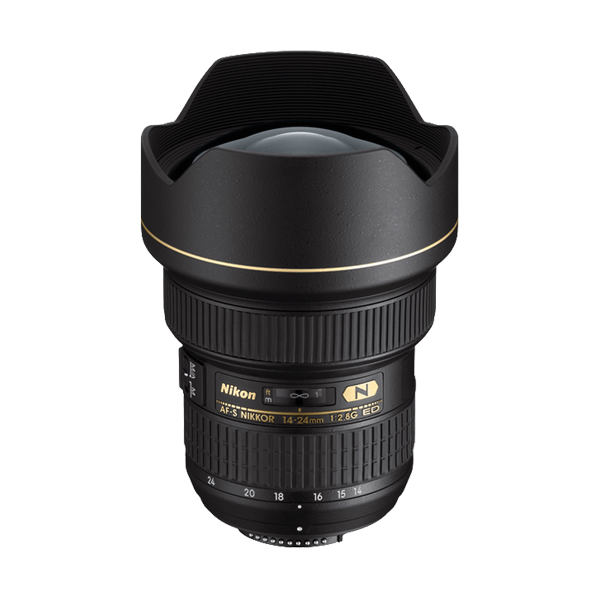 Nikon 14-24mm f/2.8:
Ultra-wide perspective, ridiculously sharp even wide open at f/2.8. I love using this lens up-close and personal, where it excels.
Help Support www.ishootshows.com
If this article or any other content on www.ishootshows.com was helpful to you, please consider supporting this site and grabbing your next photo gear purchase through one of my affiliate links: