In a rare acoustic set, Brendon Urie of Panic at the Disco fame treated fans to an intimate performance opening for Fall Out Boy as a part of the (RED)Nights concert series.
Photographer's Notes:
This concert was two songs, no flash. Lighting on Brendon was relatively low for this light, though the first song did see some nice white backlighting and a relatively large amount of haze over the stage.
Light from the front consisted of a very warm wash that covered the singer's face in orange-red during the first song, which shifted to more of a magenta tint during the second song. The second song also introduce a deep blue wash in place of the white of the first song for a very low-contrast treatment.
For this performance, Brendon remained seated with his guitar, flanked in front by two speaker monitors at the front of the stage, which were a factor in composition – for better or for worse.
I shot at ISO 2000 at f/2.8, between 1/100 and 1/200 for these images.
My Camera DSLR and Lenses for Concert Photography
Nikon D850:
I use two Nikon D850 for my live music photography. A true do-it-all DSLR with amazing AF, fast response, and no shortage of resolution.
Nikon 24-70mm f/2.8:
For most gigs, the 24-70mm is my go-to lens. Exceptional image quality at wide apertures and super-functional range.
Nikon 70-200mm f/2.8 VR:
A perfect pair to the Nikon 24-70mm f/2.8, I can basically shoot any job with the midrange and this lens. Superb image quality.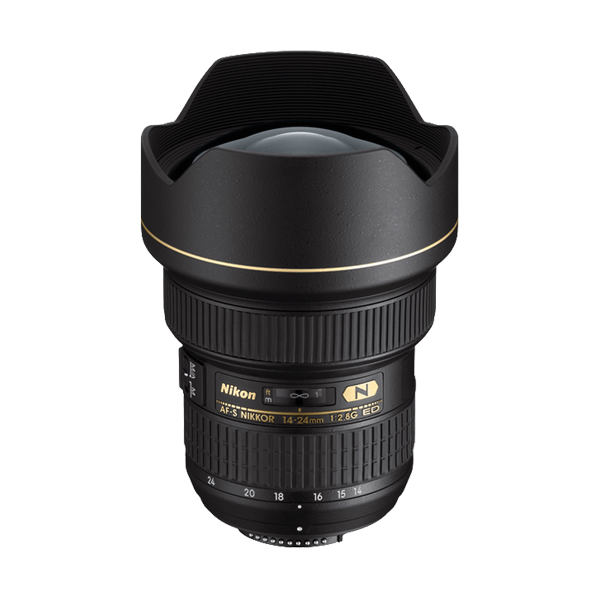 Nikon 14-24mm f/2.8:
Ultra-wide perspective, ridiculously sharp even wide open at f/2.8. I love using this lens up-close and personal, where it excels.
Help Support www.ishootshows.com
If this article or any other content on www.ishootshows.com was helpful to you, please consider supporting this site and grabbing your next photo gear purchase through one of my affiliate links: