Paramore are one of those bands that are a gem for live music photographers: an extremely dynamic stage show with an iconic frontwoman and bombastic lights that all make for a fantastic challenge.
Having caught Paramore opening up for No Doubt earlier this year, I was excited to see the pop-punk heavy weights for their headlining tour.
Photographer's Notes
Paramore of a huge challenge in many ways, not the least of which is the band's use of dramatic lighting. Of course, this is a "high class" problem, because the band's lighting treatment makes the band look great when it's on full blast.
However, as variable as the lighting is for this tour, the biggest challenge for photographing Paramore is singer Hayley Williams.
Williams is nothing short of a firecracker on stage, dominating the front monitors and whipping the crowd into a frenzy with every gesture.
If you're photographing this tour, expect a small workout if you want to keep up with Hayley, especially if you have to fight through a crowded photo pit.
Also, I have to salute Paramore's lighting designer. Here's a shot that shows what gorgeous backlighting this tour is employing:
My Camera DSLR and Lenses for Concert Photography
Nikon D850:
I use two Nikon D850 for my live music photography. A true do-it-all DSLR with amazing AF, fast response, and no shortage of resolution.
Nikon 24-70mm f/2.8:
For most gigs, the 24-70mm is my go-to lens. Exceptional image quality at wide apertures and super-functional range.
Nikon 70-200mm f/2.8 VR:
A perfect pair to the Nikon 24-70mm f/2.8, I can basically shoot any job with the midrange and this lens. Superb image quality.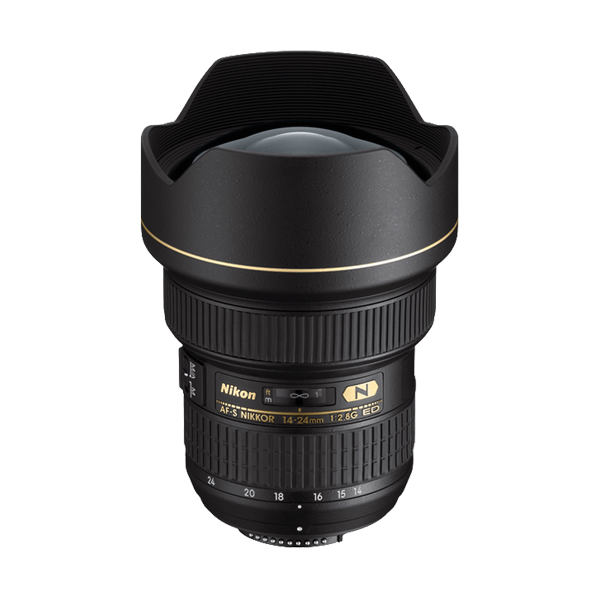 Nikon 14-24mm f/2.8:
Ultra-wide perspective, ridiculously sharp even wide open at f/2.8. I love using this lens up-close and personal, where it excels.
Help Support www.ishootshows.com
If this article or any other content on www.ishootshows.com was helpful to you, please consider supporting this site and grabbing your next photo gear purchase through one of my affiliate links: