Under simple lighting, songstress Neko Case delivered an light and lively show. With a dim stage treatment, I broke out the fast primes and utilized VR to bring it home.
Photographer's Notes:
This show was super simple. Relatively low light and little movement on stage for the first three songs meant that Neko Case's performance was a straight forward assignment. With Case positioned at the mic, the choice in angles was basically stage right or stage left, or some small variation in between.
The singer was set back from the front of the stage by about a meter or so, which was a benefit for photography. A closer position would have meant more severe angles, so I was happy to see this slightly more forgiving setup. Neko Case holds here guitar relatively high, so I favored stage right for most of her set.
One small factor to consider for Neko Case was that her setup featured two guitar stands in front of her on either side. The Pageant's stage is relatively high, so this was a factor in choosing angles, but if you're covering this show at a venue with a lower stage, the stands shouldn't be much of an issue.
Opener Sarah Harmer was similarly a pretty straight forward shoot with no real tricks. If anything, I think she actually had slightly stronger lighting.
I shot this set primarily with the Nikon 85mm f/1.4 and Nikon 70-200mm f/2.8, though I also used the Nikon 50mm f/1.4 and Nikon 24-70mm for a few snaps as well for wider perspectives.
Here's a shot of the stage setup where you can see the video screen the tour uses:
My Camera DSLR and Lenses for Concert Photography
Nikon D850:
I use two Nikon D850 for my live music photography. A true do-it-all DSLR with amazing AF, fast response, and no shortage of resolution.
Nikon 24-70mm f/2.8:
For most gigs, the 24-70mm is my go-to lens. Exceptional image quality at wide apertures and super-functional range.
Nikon 70-200mm f/2.8 VR:
A perfect pair to the Nikon 24-70mm f/2.8, I can basically shoot any job with the midrange and this lens. Superb image quality.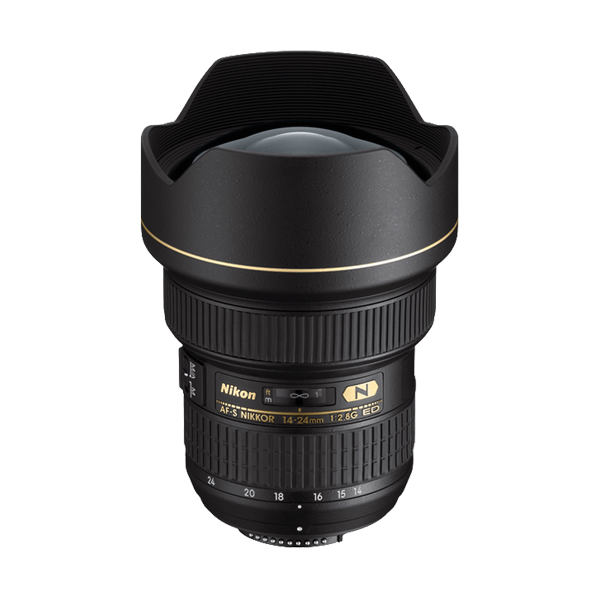 Nikon 14-24mm f/2.8:
Ultra-wide perspective, ridiculously sharp even wide open at f/2.8. I love using this lens up-close and personal, where it excels.
Help Support www.ishootshows.com
If this article or any other content on www.ishootshows.com was helpful to you, please consider supporting this site and grabbing your next photo gear purchase through one of my affiliate links: