Rob Zombie stormed the Pageant on his "Hellbilly Deluxe 2 Tour," bringing an onslaught of hair whips, devil horns, and massive red lighting.
Photographer's Notes:
Going into this show, I was very, very curious as to what the lighting would be like. From all that I'd read, heard, and seen, the lighting for the first two songs seemed to be dominated by red light with a little in the way of hot cyan accents.
As it turned out, this was pretty true overall. Red washes did make up the majority of the stage effects, creating a hierarchy between the band's antics on stage and the graphics projected at the back of the stage and on three video screens at the front of the stage.
Add to this the fact that Rob Zombie and company go running/leaping from video screen to video screen (they casings that basically made them into small ramps/platforms) and the challenge was even higher.
Still, Rob Zombie puts on an incredibly lively show and I think that even with all the above factors, he makes for a charismatic subject. John 5 was also a fantastic subject for this show and mugged for the camera on several occasions during the two-song limit. The challenges and song limit being what they were, I focused entirely on Zombie and John 5 for this show.

Red Lights & Live Music Photography:
If you're wondering about how I dealt with the excessive red lights for this show, you can check out my article with a few techniques for cleaner images with this sort of stage treatment here in the the Q&A section.
My Camera DSLR and Lenses for Concert Photography
Nikon D850:
I use two Nikon D850 for my live music photography. A true do-it-all DSLR with amazing AF, fast response, and no shortage of resolution.
Nikon 24-70mm f/2.8:
For most gigs, the 24-70mm is my go-to lens. Exceptional image quality at wide apertures and super-functional range.
Nikon 70-200mm f/2.8 VR:
A perfect pair to the Nikon 24-70mm f/2.8, I can basically shoot any job with the midrange and this lens. Superb image quality.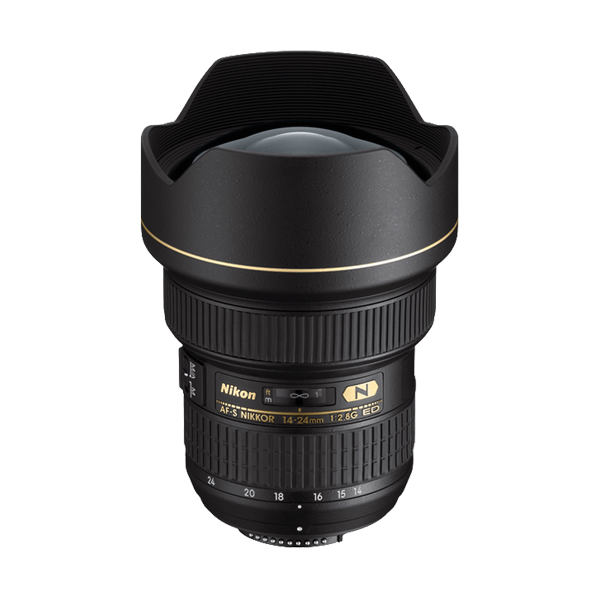 Nikon 14-24mm f/2.8:
Ultra-wide perspective, ridiculously sharp even wide open at f/2.8. I love using this lens up-close and personal, where it excels.
Help Support www.ishootshows.com
If this article or any other content on www.ishootshows.com was helpful to you, please consider supporting this site and grabbing your next photo gear purchase through one of my affiliate links: