Backed by formidable stack of Marshall amps, Dave Mustaine and Megadeth brought the pummeling metal to a rapid house of metalheads on the Endgame Tour.
Photographer's Notes:
It's not every show where a singer's hair is a major factor in photographing a concert, but this show w/ Megadeth was one of them. Dave Mustaine's signature locks – were they being whipped about or simply catching the hot downlights and blowing out – were a constant factor for this gig.
Having photographed Metallica and Slayer earlier this year, I was pumped to photograph Megadeth and complete the trifecta of trash metal for 2009. Now, if Anthrax were touring as well, I could have gone four for four. Maybe in 2010.
The setup for this show was super simple. No speaker monitors were at the front of the stage, which made shooting angles free and clear. Twelve Marshalls lined the back of the stage, flanking the relatively huge drum kit of Shawn Drover.
I shot this set with the Nikon 14-24mm f/2.8 and Nikon 24-70mm f/2.8. I used the 70-200mm f/2.8 for a few shots, but the relatively small stage and proximity to Dave Mustaine made it fairly unnecessary.
As the founding member, I focused almost exclusively on photographing Dave Mustaine for this performance.
Here's a setup shot of the stage before the band came on:
And of course, the fans:
My Camera DSLR and Lenses for Concert Photography
Nikon D850:
I use two Nikon D850 for my live music photography. A true do-it-all DSLR with amazing AF, fast response, and no shortage of resolution.
Nikon 24-70mm f/2.8:
For most gigs, the 24-70mm is my go-to lens. Exceptional image quality at wide apertures and super-functional range.
Nikon 70-200mm f/2.8 VR:
A perfect pair to the Nikon 24-70mm f/2.8, I can basically shoot any job with the midrange and this lens. Superb image quality.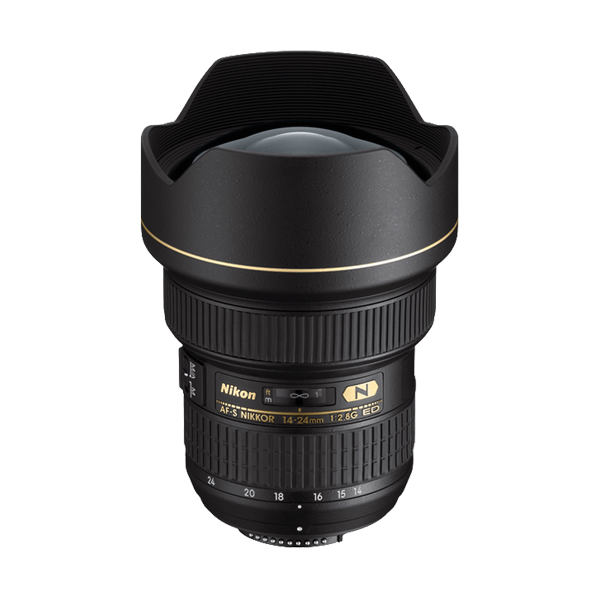 Nikon 14-24mm f/2.8:
Ultra-wide perspective, ridiculously sharp even wide open at f/2.8. I love using this lens up-close and personal, where it excels.
Help Support www.ishootshows.com
If this article or any other content on www.ishootshows.com was helpful to you, please consider supporting this site and grabbing your next photo gear purchase through one of my affiliate links: