Following support from Papa Roach and Sick Puppies, Breaking Benjamin played to a packed out arena with a legion of fans singing along with every word.
Photographer's Notes:
Breaking Benjamin was a fun performance with plenty of challenges to keep photographer's on their toes. Lighting was what I call the "bruiser" combo – red washes alternating with blue and purple. Overall, very intense lighting dominated this set with lots of deep color washes.
Singer Benjamin Burnley was flanked by two monitors, and favored his left side for taking a step up to rock out. With a five-foot stage, the Nikon 24-70mm was the perfect lens for capturing this action. The Nikon 70-200mm and 14-24mm came out for a few shots, but the midrange zoom dominated this set.
As usual, this show was the standard three songs, no flash for photography.
My Camera DSLR and Lenses for Concert Photography
Nikon D850:
I use two Nikon D850 for my live music photography. A true do-it-all DSLR with amazing AF, fast response, and no shortage of resolution.
Nikon 24-70mm f/2.8:
For most gigs, the 24-70mm is my go-to lens. Exceptional image quality at wide apertures and super-functional range.
Nikon 70-200mm f/2.8 VR:
A perfect pair to the Nikon 24-70mm f/2.8, I can basically shoot any job with the midrange and this lens. Superb image quality.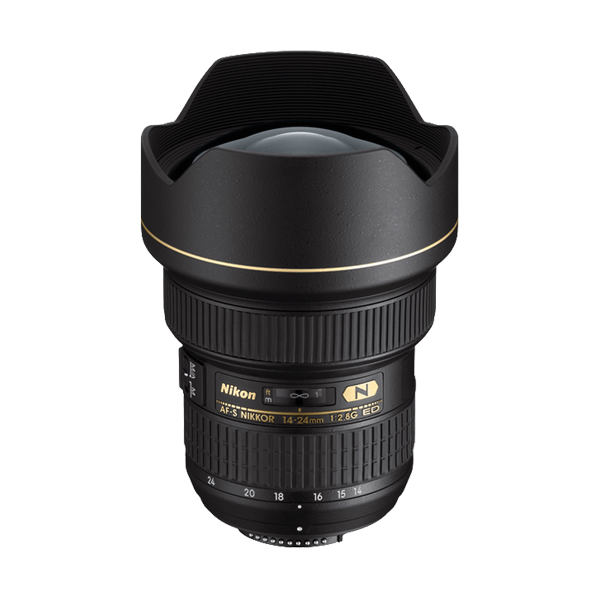 Nikon 14-24mm f/2.8:
Ultra-wide perspective, ridiculously sharp even wide open at f/2.8. I love using this lens up-close and personal, where it excels.
Help Support www.ishootshows.com
If this article or any other content on www.ishootshows.com was helpful to you, please consider supporting this site and grabbing your next photo gear purchase through one of my affiliate links: