After the Dillinger Escape Plan's devastating set, post-hardcore rockers Thursday closed out the night properly with a hugely intense performance. I went into the show with one image in mind. This is my execution of it.
While there are more images from this show that I liked, the above is my favorite and nicely sums up the gig for me. Sometimes, all you need is one. The opportunity came during an uncharacteristic blast of white light from the back of the stage and Geoff Rickly dominating the monitors. Then the third song ended and my time in the pit was up.
Having photographed Thursday on the 2009 Taste of Chaos tour, my main goal for this show was to capture Rickly's intensity during his vocal delivery.
Photographer's Notes:
With three songs and a lot of activity on stage, Thursday was a nice and challenging shoot. I made this image with the Nikon 24-70mm f/2.8 at 24mm. The exposure was 1/80 at ISO 3200 and f/2.8.
I had been using flash for this set, but as soon as the lighting flared up like this, I turned off the commander flash and went fully ambient.
When using flash, I think that it's very easy to marginalize ambient light, which makes it very important to keep an eye on the stage lighting – not only to know how to balance it with flash, but also when to turn off flash entirely.
My Camera DSLR and Lenses for Concert Photography
Nikon D850:
I use two Nikon D850 for my live music photography. A true do-it-all DSLR with amazing AF, fast response, and no shortage of resolution.
Nikon 24-70mm f/2.8:
For most gigs, the 24-70mm is my go-to lens. Exceptional image quality at wide apertures and super-functional range.
Nikon 70-200mm f/2.8 VR:
A perfect pair to the Nikon 24-70mm f/2.8, I can basically shoot any job with the midrange and this lens. Superb image quality.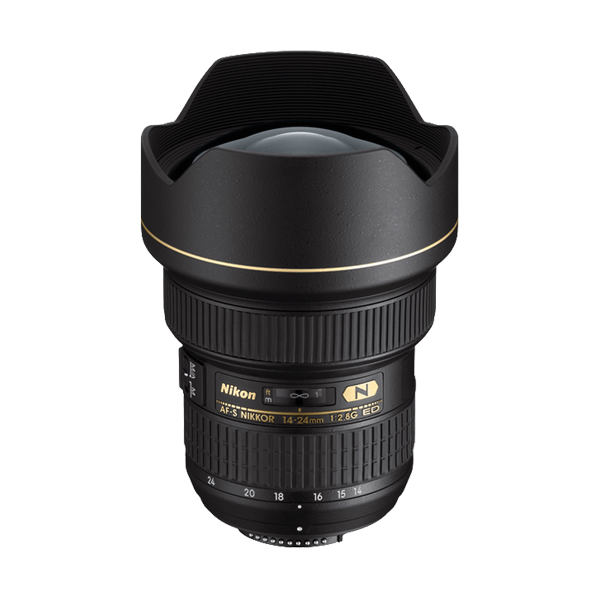 Nikon 14-24mm f/2.8:
Ultra-wide perspective, ridiculously sharp even wide open at f/2.8. I love using this lens up-close and personal, where it excels.
Help Support www.ishootshows.com
If this article or any other content on www.ishootshows.com was helpful to you, please consider supporting this site and grabbing your next photo gear purchase through one of my affiliate links: