In a triumphant return to the Pageant after a three-year absence, Alice In Chains rocked a sold-out show in impressive style, with first-class production and an infectious energy that had this music photographer grinning along with a legion of over 2,000 strong in the crowd.
Photographer's Notes:
Consider me blown away. Simply put, Alice in Chains rocked out; these are the kinds of shows music photographers love. Considering that the last time I'd photographed the band it was as a small acoustic show in 2007, this performance was an entirely different experience.
With a white kakubi curtain-drop, spotlights, and blasting white backlights right out of the gates, the production on this show was very high and came off looking fantastic. It's not many club shows where I get to shoot at ISO 800, let alone stopped down and at relatively luxuriously high shutter speeds. On top of the great light, there was a tremendous energy to the performance that was entirely infectious.
I shot this show with the D700 and D3 blazing, drawing on the 24-70mm f/2.8 and 70-200mm f/2.8 for the majority of the shooting.
My Camera DSLR and Lenses for Concert Photography
Nikon D850:
I use two Nikon D850 for my live music photography. A true do-it-all DSLR with amazing AF, fast response, and no shortage of resolution.
Nikon 24-70mm f/2.8:
For most gigs, the 24-70mm is my go-to lens. Exceptional image quality at wide apertures and super-functional range.
Nikon 70-200mm f/2.8 VR:
A perfect pair to the Nikon 24-70mm f/2.8, I can basically shoot any job with the midrange and this lens. Superb image quality.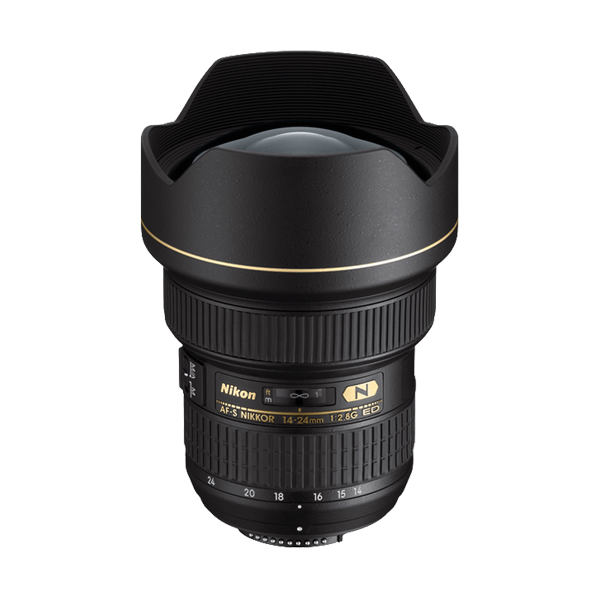 Nikon 14-24mm f/2.8:
Ultra-wide perspective, ridiculously sharp even wide open at f/2.8. I love using this lens up-close and personal, where it excels.
Help Support www.ishootshows.com
If this article or any other content on www.ishootshows.com was helpful to you, please consider supporting this site and grabbing your next photo gear purchase through one of my affiliate links: