Performing under bombastic lighting, Angels & Airwaves thrilled 2,200+ of their fans at the Pageant in support of their third studio album, Love. While the dynamic stage treatment was a nice challenge, the big lights won out in a show that rewarded the patient photographer.
Photographer's Notes:
Angels & Airwaves set on this tour can be characterized by two major lighting elements: warm uplights and strong backlighting. Combine these factors with seemingly unpredictable elements of both and Tom DeLonge's rapid movements on stage when not at the mic, and the music photographer has a nice, juicy challenge on stage.
Overall, lighting was just about right for ISO 3200 work and f/2.8 zooms, though there were certainly points when light levels dropped below this threshold. Still, the fast AF lock of my primes and the flexibility of variable focal lengths ultimately won out against any promise of light-gathering speed.
With all the difficulties, this was still a great show for any music photographer. Where there are big lights, however fleeting, there are also big rewards. I found that the lighting for the set was most forgiving during the third song, when the warm uplights shifted to a cooler, more neutral balance and mixed nicely with the background lighting.
End Notes:
Check out the set from Say Anything opening for AVA at this show here:
My Camera DSLR and Lenses for Concert Photography
Nikon D850:
I use two Nikon D850 for my live music photography. A true do-it-all DSLR with amazing AF, fast response, and no shortage of resolution.
Nikon 24-70mm f/2.8:
For most gigs, the 24-70mm is my go-to lens. Exceptional image quality at wide apertures and super-functional range.
Nikon 70-200mm f/2.8 VR:
A perfect pair to the Nikon 24-70mm f/2.8, I can basically shoot any job with the midrange and this lens. Superb image quality.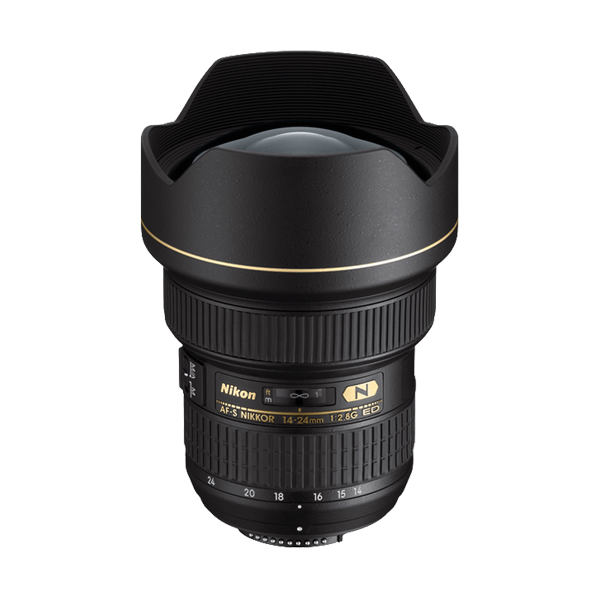 Nikon 14-24mm f/2.8:
Ultra-wide perspective, ridiculously sharp even wide open at f/2.8. I love using this lens up-close and personal, where it excels.
Help Support www.ishootshows.com
If this article or any other content on www.ishootshows.com was helpful to you, please consider supporting this site and grabbing your next photo gear purchase through one of my affiliate links: