Having just caught Bullet For My Valentine at The Bamboozle music festival earlier this month, I thought I new what to expect for this show. To my surprise, the Welsh rockers blew their festival performance out of the water with this headlining delivery at the Pageant with a hugely fierce show that had the pit heaving.
Photographer's Notes:
I've caught Bullet For My Valentine on several occasions, including a radio show, Mayhem Fest, and recently at the Bamboozle music festival in NJ. Without a doubt, this headlining show at the Pageant was the tightest and most intense performance yet, and it was a thrill photographing the band in the high-energy atmosphere that they created.
The stage setup was relatively simple. All three guitarists were lined up at the front of the stage, about two meters back from the edge. While this kind of removed setup can create issues, I was actually happy to see the band set back, as it meant better shooting angles and a better perspective for the most part.
To boot, lead guitarist Michael Paget came to the front of the stage on multiple occasions, so there were still plenty of opportunities for more wide-angle shots.
One interesting aspect was that there were two mic stands set up on the very far edges of the stage, and singer Matthew Tuck made good use of these during the second song.
Overall, lighting for this show was quite good – lots of backlighting, but enough accents to keep things interesting throughout the first three as well. Exposure was set between ISO 3200 and 6400 for the most part with my f/2.8 zooms. The only criticism I have of the lighting is that I would have loved to have more frontlighting on Paget when he came to shred at the front of the stage.
End Notes:
Want more Bullet For My Valentine? Check out their set from The Bamboozle in New Jersey here:
Bullet For My Valentine @ The Bamboozle 2010

Spread The Love
Like these images? Order prints by clicking through from the slideshow below.
And, you can share this slideshow by grabbing the embed code in the lower right of the player.
My Camera DSLR and Lenses for Concert Photography
Nikon D850:
I use two Nikon D850 for my live music photography. A true do-it-all DSLR with amazing AF, fast response, and no shortage of resolution.
Nikon 24-70mm f/2.8:
For most gigs, the 24-70mm is my go-to lens. Exceptional image quality at wide apertures and super-functional range.
Nikon 70-200mm f/2.8 VR:
A perfect pair to the Nikon 24-70mm f/2.8, I can basically shoot any job with the midrange and this lens. Superb image quality.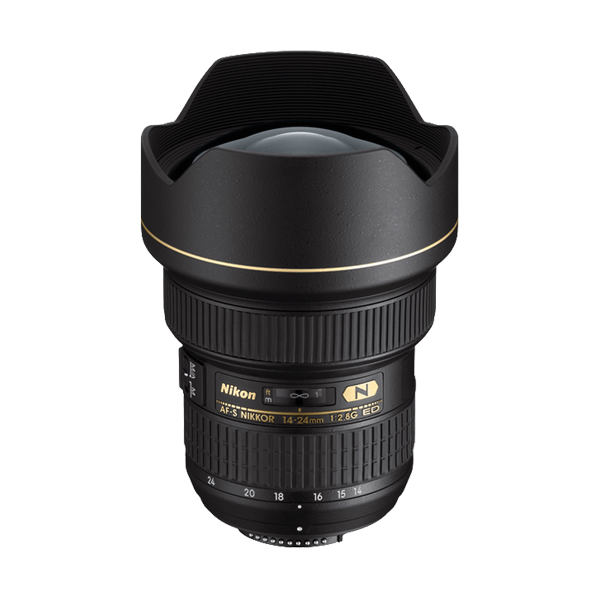 Nikon 14-24mm f/2.8:
Ultra-wide perspective, ridiculously sharp even wide open at f/2.8. I love using this lens up-close and personal, where it excels.
Help Support www.ishootshows.com
If this article or any other content on www.ishootshows.com was helpful to you, please consider supporting this site and grabbing your next photo gear purchase through one of my affiliate links: