You never know who you'll run into at a music festival. It may be a fellow music photographer, a fan who'd written just days before, or rising Fueled By Ramen stars VersaEmerge.
As it happened, all three happened while I was photographing The Bamboozle in East Rutherford, New Jersey the first weekend in May (especially running in colleagues).
My brother Chris and I ran into Sierra Kusterbeck, Blake Harnage, and Devin Ingelido backstage and were quick to rail off a few portraits. Here are the results.
Photographer's Notes:
Music festivals are funny things. Shortly after I'd fired off an email to VersaEmerge's people to set up a portrait shoot, who else should stroll on by the media tent than the band themselves.
I'd last photographed portraits of VersaEmerge when they were on the Love Drunk Tour last year with Boys Like Girls and Cobra Starship, and it was great to bump into them again at Bamboozle.
From the first shot at 2:39pm to the last at 2:42pm, needless to say, this was a very quick shoot.
Lighting:
Since we were shooting in very bright afternoon sun, the goal for these portraits of VersaEmerge was to kill as much of the harsh, nasty sunlight as possible and use the rest as a more subtle accent lighting while our key light did the rest.
Since the primary goal of photographing live coverage, unlike when Chris and I hit Warped Tour 2009, a fast and light lighting setup was essential. As such, we lit this portrait with two Nikon SB-900 speedlights. That were duck-tapped together. Oh, and they were triggered via CLS by the Nikon D700's onboard flash.
Here's a crop from the first image showing Chris rocking this flash setup on a monopod:
Exposure for these images was made at ISO 100, f/16, and 1/250, giving a nice touch of underexposure to the sky.
When I think of bare flash, I think of harsh, contrasty, and altogether unpleasant light. Not unlike the midday sun that was overhead during this shoot. But, like so many things, bare flash is never inherently bad – it's all in how you use it.
End Notes:
Big thanks to Sierra, Blake, and Devin. I'm looking forward for going for the three-peat and photographing VersaEmerge on Warped Tour 2010 – they're on for the full tour, so check them out.
If you missed them, you can see the last set of portraits I shot with VersaEmerge here:
Portraits: VersaEmerge on the Love Drunk Tour
And of course, the band's live performance at The Bamboozle is available for viewing here:
My Camera DSLR and Lenses for Concert Photography
Nikon D850:
I use two Nikon D850 for my live music photography. A true do-it-all DSLR with amazing AF, fast response, and no shortage of resolution.
Nikon 24-70mm f/2.8:
For most gigs, the 24-70mm is my go-to lens. Exceptional image quality at wide apertures and super-functional range.
Nikon 70-200mm f/2.8 VR:
A perfect pair to the Nikon 24-70mm f/2.8, I can basically shoot any job with the midrange and this lens. Superb image quality.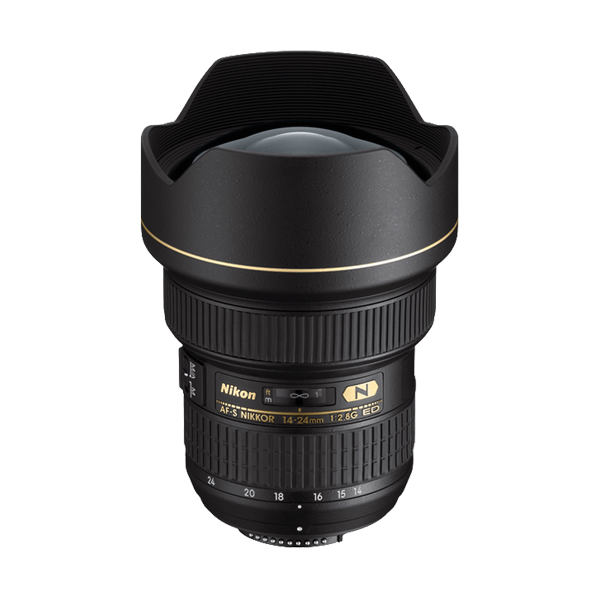 Nikon 14-24mm f/2.8:
Ultra-wide perspective, ridiculously sharp even wide open at f/2.8. I love using this lens up-close and personal, where it excels.
Help Support www.ishootshows.com
If this article or any other content on www.ishootshows.com was helpful to you, please consider supporting this site and grabbing your next photo gear purchase through one of my affiliate links: