There are portrait subjects, and then there are performers like Andrew W.K. My brother, fellow professional music photographer Chris Owyoung, and I caught up with the hard-partying rocker on Warped Tour 2010, and Andrew was nothing less than a pleasure to photograph.
As our first shoot, I can't think of a better subject to kick off Warped Tour than Andrew W.K.
Lighting:
Chris and I lit this image with a Profoto AcuteB head powered by a Profoto AcuteB 600R. The AcuteB was shot through a three-foot Creative Light Octabox as the keylight, while a pair of speedlights provided accent lighting.
Gear Used:
End Notes:
Stay tuned for more Warped Tour portraits, coming up! Featured acts include Pierce The Veil, Four Year Strong, The Frantic, and more.
If you can't wait until then, check out portraits from Warped Tour 2009 that Chris and I shot.
And if you haven't heard Andrew W.K., the party starts with this video:
My Camera DSLR and Lenses for Concert Photography
Nikon D850:
I use two Nikon D850 for my live music photography. A true do-it-all DSLR with amazing AF, fast response, and no shortage of resolution.
Nikon 24-70mm f/2.8:
For most gigs, the 24-70mm is my go-to lens. Exceptional image quality at wide apertures and super-functional range.
Nikon 70-200mm f/2.8 VR:
A perfect pair to the Nikon 24-70mm f/2.8, I can basically shoot any job with the midrange and this lens. Superb image quality.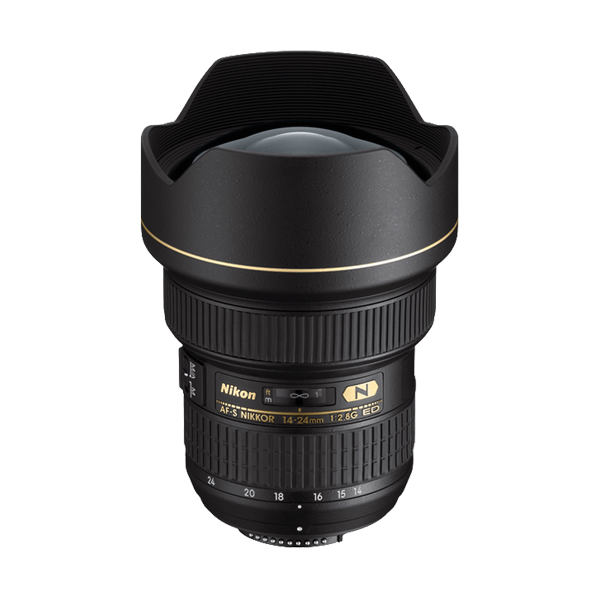 Nikon 14-24mm f/2.8:
Ultra-wide perspective, ridiculously sharp even wide open at f/2.8. I love using this lens up-close and personal, where it excels.
Help Support www.ishootshows.com
If this article or any other content on www.ishootshows.com was helpful to you, please consider supporting this site and grabbing your next photo gear purchase through one of my affiliate links: