Jason Evigan, frontman for L.A.-based band After Midnight Project, took a few moments to pose for the Browyoungs. With a nicely blue sky dotted by clouds, we set Jason up in front of a field backstage at Warped Tour 2010. Profoto as the key light and the sun for backlighting did the heavy lifting here.
Photographer's Notes:
You know, Zack Arias might be onto something with that one-light thing. These shots of Jason from After Midnight Project were lit with a Profoto AcuteB head powered by a Profoto AcuteB 600R Battery Pack. The sun did a lot of the rest of the work here, positioned at Jason's back as a natural rimlight.
However, just to kick things up a little, we also used a pair of Nikon SB-900s bare on either side of Jason for a hint of accent lighting. You can see this effect on the sleeves of Jason's t-shirt and the sides of his face.
Overall, the intent here was to underexpose the ambient light to give a nice richness to the sky and field, while allowing Jason to pop with strobe light.
Gear Used:
End Notes:
Big thanks to Jason for meeting up with us. You might recognize Jason from the quick shoot we did with After Midnight Project from last year's Warped Tour portraits. If you missed those, check out the full set here:
Warped Tour 2009: Backstage Portraits
My Camera DSLR and Lenses for Concert Photography
Nikon D850:
I use two Nikon D850 for my live music photography. A true do-it-all DSLR with amazing AF, fast response, and no shortage of resolution.
Nikon 24-70mm f/2.8:
For most gigs, the 24-70mm is my go-to lens. Exceptional image quality at wide apertures and super-functional range.
Nikon 70-200mm f/2.8 VR:
A perfect pair to the Nikon 24-70mm f/2.8, I can basically shoot any job with the midrange and this lens. Superb image quality.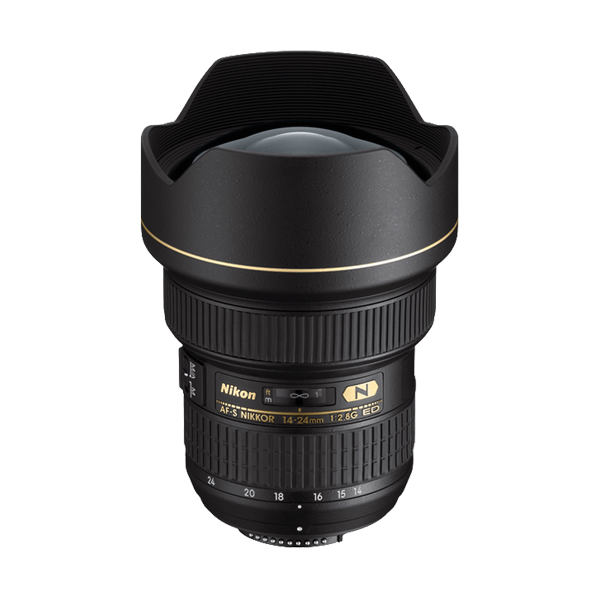 Nikon 14-24mm f/2.8:
Ultra-wide perspective, ridiculously sharp even wide open at f/2.8. I love using this lens up-close and personal, where it excels.
Help Support www.ishootshows.com
If this article or any other content on www.ishootshows.com was helpful to you, please consider supporting this site and grabbing your next photo gear purchase through one of my affiliate links: