As the first shoot of the day for Warped Tour 2010, my brother Chris and I weren't quite sure what to expect for party rocker Andrew W.K. The question wasn't whether or not he would bring the party – but rather, how hard?
Photographer's Notes:
When Chris and I heard about the first scheduled shoot at Warped Tour, we were psyched. This shoot with Andrew was a lot of fun, and a great start to a day full of photography.
Although Andrew started off slowly, it didn't take much direction before he was throwing faces and fully posing for the camera.
Lighting Equipment Used:
Camera Gear Used:
Chris and I lit the majority of the shoot with a Profoto AcuteB head powered by a Profoto AcuteB 600R. The AcuteB was shot through a three-foot Creative Light Octabox as the keylight, while a pair of SB-900s provided accent lighting. For one look, we shot traded the AcuteB head for the Profoto Acute 2 Ringflash to mix it up a little.
The Setup:
If you're interested in the setup for the first look we did in front of the kegs, here's a snap of the location:
Here you can see the two Nikon SB-900 speedlights on either side, roughly at a height of four feet or so. These provided a hint of rimlighting on Andrew, but more importantly gave a little kick to the metal kegs.
You can see the speedlights are wired up with Pocketwizards and Nikon SD-9 battery packs, the latter of which were great for keeping recycle times very short, even when the flashes were at high power.
The other "locations" were basically just a few feet from this spot, allowing us to maximize the time allotted, produce several looks, and keep things moving at a brisk pace.
End Notes:
Big shout out to Andrew for being such a fantastic subject, and a nice guy. If you don't already follow Andrew W.K. on Twitter, he gives out daily party tips that are guaranteed to help you party hard. While you're at it, follow me on Twitter, too.
Andrew W.K. – "Party Hard"
My Camera DSLR and Lenses for Concert Photography
Nikon D850:
I use two Nikon D850 for my live music photography. A true do-it-all DSLR with amazing AF, fast response, and no shortage of resolution.
Nikon 24-70mm f/2.8:
For most gigs, the 24-70mm is my go-to lens. Exceptional image quality at wide apertures and super-functional range.
Nikon 70-200mm f/2.8 VR:
A perfect pair to the Nikon 24-70mm f/2.8, I can basically shoot any job with the midrange and this lens. Superb image quality.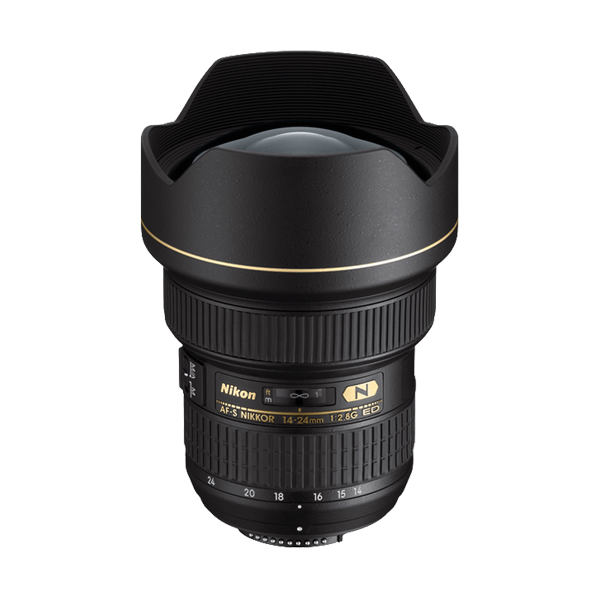 Nikon 14-24mm f/2.8:
Ultra-wide perspective, ridiculously sharp even wide open at f/2.8. I love using this lens up-close and personal, where it excels.
Help Support www.ishootshows.com
If this article or any other content on www.ishootshows.com was helpful to you, please consider supporting this site and grabbing your next photo gear purchase through one of my affiliate links: