Hip hop is probably one of the more challenging genres of music to photograph. With often animated stage presences, quick movements, and mic-in-the-face performances for many rappers, clean shots are no easy matter. Common's performance in downtown St. Louis was no exception.
Thankfully, the production had some nice lighting effects, so together with Common's command of the stage, this show produced some great opportunities for image making.
Photographer's Notes:
I'd photographed Common once before, so I wore my sneakers for this show. Common worked the length of the stage, which meant a nice workout sprinting to keep up.
Cameras Used:
Lenses Used:
You might notice the lead image from this set, which was featured in my review of the new Nikon 70-200mm f/2.8 VR II. And for this photo set, the Nikon 70-200mm f/2.8 was the hero of the event.
The telephoto allowed me to take a step back, run a little less, and still nail up close and personal shots of Common. With the challenges of making clean shots not dominated by a microphone over Common's face, the less acute shooting angle made possible by the 70-200mm produced a more flattering perspective, too.
My Camera DSLR and Lenses for Concert Photography
Nikon D850:
I use two Nikon D850 for my live music photography. A true do-it-all DSLR with amazing AF, fast response, and no shortage of resolution.
Nikon 24-70mm f/2.8:
For most gigs, the 24-70mm is my go-to lens. Exceptional image quality at wide apertures and super-functional range.
Nikon 70-200mm f/2.8 VR:
A perfect pair to the Nikon 24-70mm f/2.8, I can basically shoot any job with the midrange and this lens. Superb image quality.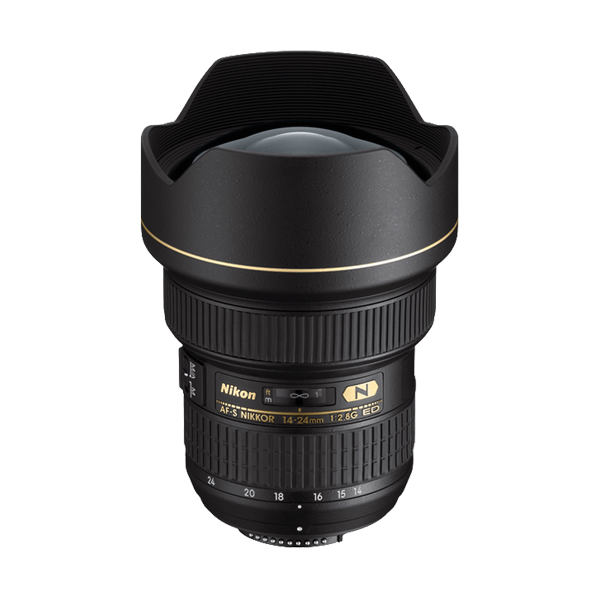 Nikon 14-24mm f/2.8:
Ultra-wide perspective, ridiculously sharp even wide open at f/2.8. I love using this lens up-close and personal, where it excels.
Help Support www.ishootshows.com
If this article or any other content on www.ishootshows.com was helpful to you, please consider supporting this site and grabbing your next photo gear purchase through one of my affiliate links: