After catching Drake at the Bamboozle in New Jersey this spring, I was excited to get an assignment to cover his headlining performance at the Fabulous Fox Theater.
While his festival show had alright lighting, it was really Drake's fun an engaging performance that really made for compelling images. For his gig at the Fox, I was happy to see that the rapper brought along some big lights.
Rapper Tyga opened the show, and though his treatment was pretty stark (IE, 99% spotlights-only), he did come close enough to the side of the stage while some colored spots were firing for a cool moment.
Kind of crazy to see Tyga on the big stage of the Fox after photographing him at a small club like Pop's.
Photographer's Notes:
The lighting for the first song Drake performed was fantastic. Bright spotlights and just enough in the background to keep things interesting.
The second and third songs still had good production in terms of the lighting, but the dominant treatment was a purple/magenta wash over Drake. Thankfully, there were plenty of lights flashing off in the background, which added some essential interest.
Cameras Used:
Lenses Used:
For this set, I relied on the Nikon 24-70mm f/2.8 solidly for the first three songs shooting from stage right, with just a little supplemental use from the Nikon 70-200mm f/2.8.
My Camera DSLR and Lenses for Concert Photography
Nikon D850:
I use two Nikon D850 for my live music photography. A true do-it-all DSLR with amazing AF, fast response, and no shortage of resolution.
Nikon 24-70mm f/2.8:
For most gigs, the 24-70mm is my go-to lens. Exceptional image quality at wide apertures and super-functional range.
Nikon 70-200mm f/2.8 VR:
A perfect pair to the Nikon 24-70mm f/2.8, I can basically shoot any job with the midrange and this lens. Superb image quality.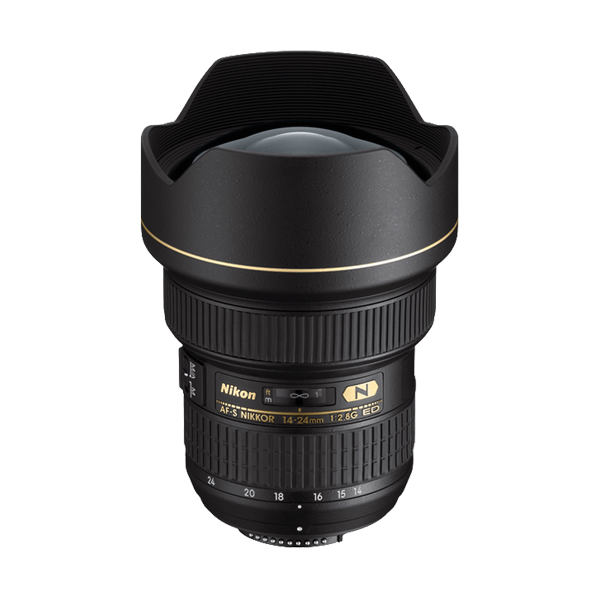 Nikon 14-24mm f/2.8:
Ultra-wide perspective, ridiculously sharp even wide open at f/2.8. I love using this lens up-close and personal, where it excels.
Help Support www.ishootshows.com
If this article or any other content on www.ishootshows.com was helpful to you, please consider supporting this site and grabbing your next photo gear purchase through one of my affiliate links: