Right before they hit the stage at The Pageant, I met up with Reel Big Fish for a quick portrait in their dressing room. With a quick timeframe and a tight space, I went into this shoot with a handful of Nikon SB-900 speedlights and Phottix Strato triggers to get the job done.
With a white room and close quarters, I went in with the Chinatown Special, but quickly switched up the setup to a bounce approach.
Camera Gear Used:
Lighting Gear Used:
I used three Nikon SB-900s for this shoot, with one on the camera Phottix Strato transmitter for a little on-axis fill with the stock diffusion dome, another speedlight fired up bouncing off the ceiling, and another behind the group to help brighten up the background.
While the on-axis fill from the speedlight on the Strato is subtle, it's just one reason why the TTL pass-through of this flash trigger is so cool. You can read more about the Phottix Strato in my review of these wireless flash triggers. Without the fill, shadows on all band members would be deeper, especially under the brim of John Christianson's hat.
This shot was made at 24mm with the Nikon 24-70mm f/2.8 at f/8. ISO 200 on the Nikon D3.
One surprise for me? The subtle uplighting effect coming from the bell of the trumpet John Christianson's trumpet.
Spread The Love
My Camera DSLR and Lenses for Concert Photography
Nikon D850:
I use two Nikon D850 for my live music photography. A true do-it-all DSLR with amazing AF, fast response, and no shortage of resolution.
Nikon 24-70mm f/2.8:
For most gigs, the 24-70mm is my go-to lens. Exceptional image quality at wide apertures and super-functional range.
Nikon 70-200mm f/2.8 VR:
A perfect pair to the Nikon 24-70mm f/2.8, I can basically shoot any job with the midrange and this lens. Superb image quality.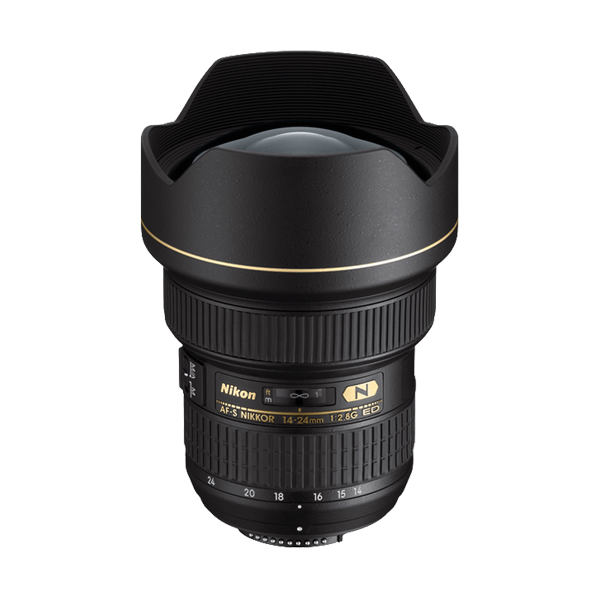 Nikon 14-24mm f/2.8:
Ultra-wide perspective, ridiculously sharp even wide open at f/2.8. I love using this lens up-close and personal, where it excels.
Help Support www.ishootshows.com
If this article or any other content on www.ishootshows.com was helpful to you, please consider supporting this site and grabbing your next photo gear purchase through one of my affiliate links: