After an opening set by the Dough Rollers, Queens of the Stone Age pummeled the sold-out crowd of the Pageant with heavy riffs and an explosive lighting treatment. As one fan tweeted after the show, "'Scorched' is the most accurate way to describe what just happened."
Photographer's Notes:
Cameras Used:
Lenses Used:
Queens of the Stone Age gained a little notoriety with music photographers a few years ago over a photo release, but there wasn't so much as a whiff of anything to sign for this show.
What was a bit different was that there was no actual photo pit access, even though there was a spacious pit in place for security at the front of the stage.
As I was told, no photo pit access was allowed, but that shooting from anywhere else for three songs was just fine. So, I dove into the crowd.
Despite arriving just before the one and only opening band took the stage, I made by way to the front of the barricade by the time Queens of the Stone Age took the stage. While I'm sure it might have been equally convincing to try and barrel my way through the crowd, Nikon 70-200mm and Nikon D3 first, all it took was a bit of respectful requests before I found myself trading spaces with a few fans for my three allotted songs.
Even shooting up against the barricade put a bit of space between me and the action, so went all telephoto with this one.
My Camera DSLR and Lenses for Concert Photography
Nikon D850:
I use two Nikon D850 for my live music photography. A true do-it-all DSLR with amazing AF, fast response, and no shortage of resolution.
Nikon 24-70mm f/2.8:
For most gigs, the 24-70mm is my go-to lens. Exceptional image quality at wide apertures and super-functional range.
Nikon 70-200mm f/2.8 VR:
A perfect pair to the Nikon 24-70mm f/2.8, I can basically shoot any job with the midrange and this lens. Superb image quality.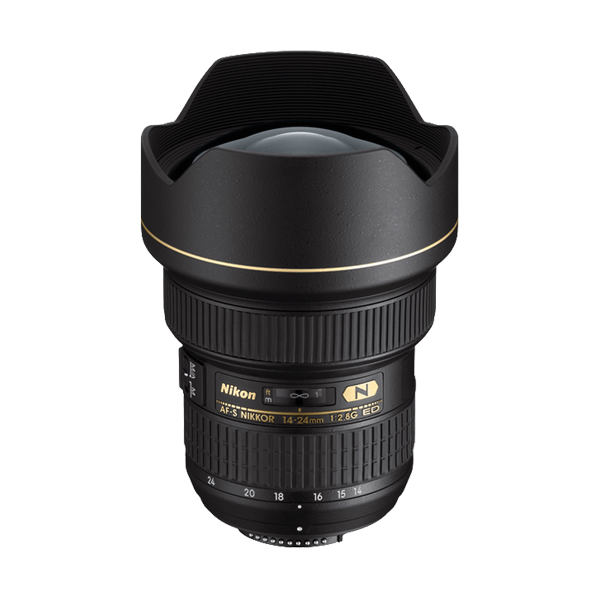 Nikon 14-24mm f/2.8:
Ultra-wide perspective, ridiculously sharp even wide open at f/2.8. I love using this lens up-close and personal, where it excels.
Help Support www.ishootshows.com
If this article or any other content on www.ishootshows.com was helpful to you, please consider supporting this site and grabbing your next photo gear purchase through one of my affiliate links: