I have to say – I was really surprised by just how great the lighting turned out to be for Bright Eyes at the Pageant. This was a hugely anticipated show on a lot of levels, and at least from a production standpoint, Connor Oberst and company didn't disappoint.
Photographer's Notes:
Cameras Used:
Lenses Used:
This show started out with very dramatic and moody color washes in the first song, which gave way to much brighter lighting in the second and third songs.
I was shooting this show with just the Nikon D7000 and used a variety of primes, along with the Nikon 24-70mm f/2.8.
I found the Nikon 24-70mm f/2.8 surprising good for this show. While normally I prefer this lens a full-frame camera like the Nikon D700 due to the nice wide-angle to short telephoto range, for venues like the Pageant, the increased "reach" of the lens on the APS Nikon D7000 actually works out perfectly.
My Camera DSLR and Lenses for Concert Photography
Nikon D850:
I use two Nikon D850 for my live music photography. A true do-it-all DSLR with amazing AF, fast response, and no shortage of resolution.
Nikon 24-70mm f/2.8:
For most gigs, the 24-70mm is my go-to lens. Exceptional image quality at wide apertures and super-functional range.
Nikon 70-200mm f/2.8 VR:
A perfect pair to the Nikon 24-70mm f/2.8, I can basically shoot any job with the midrange and this lens. Superb image quality.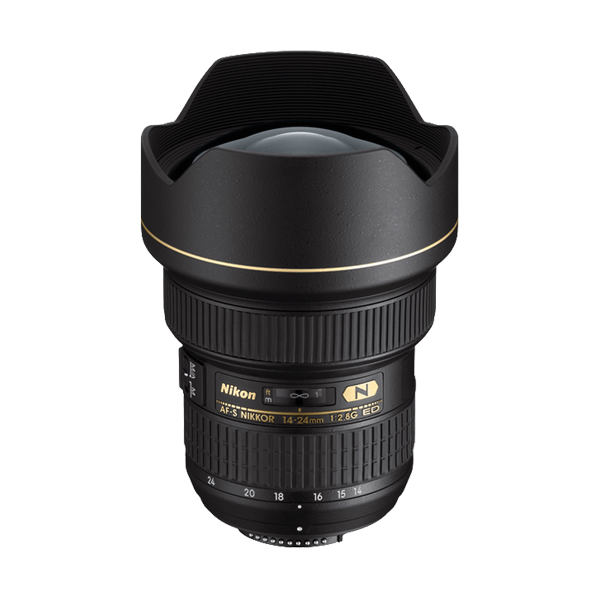 Nikon 14-24mm f/2.8:
Ultra-wide perspective, ridiculously sharp even wide open at f/2.8. I love using this lens up-close and personal, where it excels.
Help Support www.ishootshows.com
If this article or any other content on www.ishootshows.com was helpful to you, please consider supporting this site and grabbing your next photo gear purchase through one of my affiliate links: