After a seething, blisteringly hot day of metal, Disturbed closed down Mayhem Fest 2011 on the main stage. As always, Mayhem Fest included an absolutely beautiful stage treatment with big lights, lots of haze, and for Disturbed, pyrotechnics. 
Photographer's Notes:
Cameras Used:
Lenses Used:
Disturbed put on a good show – this was the second time I'd had the opportunity to photograph the band. The first time was also on Mayhem Fest back in 2008, back when they were supporting Slipknot headlining that tour.
Once again, the intensity of the band came through in force with Disturbed's performance, despite intense heat under the shed of the amphitheater.
Lighting for this show was excellent, just as it was for all of Mayhem Fest. If anything, the lighting seemed a little more quickly changing than it was for the tour's supporting bands. In addition, Disturbed's lighting seemed to rely more on uplights at the front of the stage, which dramatically lit David Draiman and company.
For this set, I shot primarily with the Nikon 24-70mm f/2.8 on the Nikon D3, with supplemental help from the Nikon 70-200mm f/2.8 on the Nikon D700.
My Camera DSLR and Lenses for Concert Photography
Nikon D850:
I use two Nikon D850 for my live music photography. A true do-it-all DSLR with amazing AF, fast response, and no shortage of resolution.
Nikon 24-70mm f/2.8:
For most gigs, the 24-70mm is my go-to lens. Exceptional image quality at wide apertures and super-functional range.
Nikon 70-200mm f/2.8 VR:
A perfect pair to the Nikon 24-70mm f/2.8, I can basically shoot any job with the midrange and this lens. Superb image quality.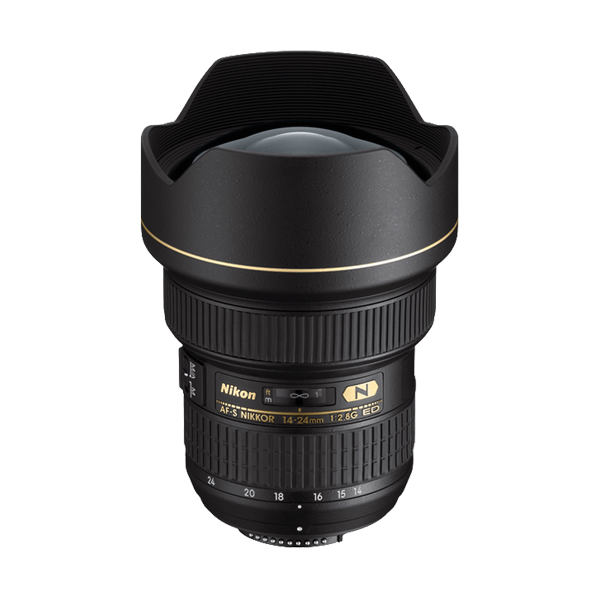 Nikon 14-24mm f/2.8:
Ultra-wide perspective, ridiculously sharp even wide open at f/2.8. I love using this lens up-close and personal, where it excels.
Help Support www.ishootshows.com
If this article or any other content on www.ishootshows.com was helpful to you, please consider supporting this site and grabbing your next photo gear purchase through one of my affiliate links: