One band I made sure to check out at Warped Tour was Black Veil Brides. Between fanatical fans and vehement critics – both seemingly in equal numbers – I had to see for myself what the fuss was about. Personally, I think that any band that can inspire such love and hate is a worthy of some examination, if only to form one's own opinion.
Photographer's Notes:
Cameras Used:
Lenses Used:
I have to say, Black Veil Brides put on a photogenic show. And somehow, the very harsh afternoon sunlight during their set worked well for their theatrical look, creating plenty of dramatic shadows and drama to compliment the band's look.
For this set, the Nikon 24-70mm f/2.8 almost did it all, with the exception of a few shots. In fact, I think that I could have shot the full set with just a midrange zoom if it came to it without missing much at all.
Plenty of posing in Black Veil Bride's set – in truth, they're a band that makes shooting incredibly easy. I'll leave the rest for the music critics.
Spread The Love
My Camera DSLR and Lenses for Concert Photography
Nikon D850:
I use two Nikon D850 for my live music photography. A true do-it-all DSLR with amazing AF, fast response, and no shortage of resolution.
Nikon 24-70mm f/2.8:
For most gigs, the 24-70mm is my go-to lens. Exceptional image quality at wide apertures and super-functional range.
Nikon 70-200mm f/2.8 VR:
A perfect pair to the Nikon 24-70mm f/2.8, I can basically shoot any job with the midrange and this lens. Superb image quality.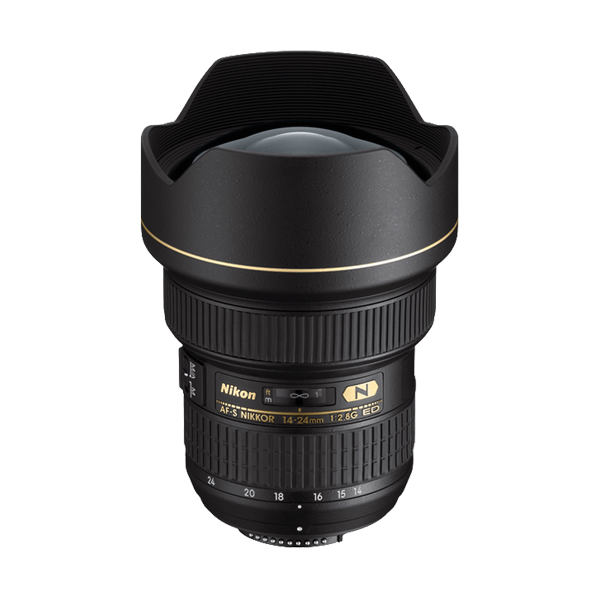 Nikon 14-24mm f/2.8:
Ultra-wide perspective, ridiculously sharp even wide open at f/2.8. I love using this lens up-close and personal, where it excels.
Help Support www.ishootshows.com
If this article or any other content on www.ishootshows.com was helpful to you, please consider supporting this site and grabbing your next photo gear purchase through one of my affiliate links: