The Dillinger Escape Plan are one of my favorite bands to photograph. Show after show, they prove themselves on the stage as one of the best live acts on the planet. And not through an elaborate stage production, but seemingly through a force of will to pretty much annihilate themselves on stage every single night.
I'm a little surprised that the band aren't in full body casts after their relentless touring schedule, but that fact is probably just another testament to the group's commitment to deliver 100% for their fans. These guys are pros.
At any given moment, someone's climbing a speaker stack, jumping off a wedge, or kicking something over. By the end of the show, all three happening at once is almost guaranteed.
Hit the jump for photos of one of the most physically and sonically brutal shows around: the Dillinger Escape Plan.
Photographer's Notes:
Cameras Used:
Lenses Used:
I love photographing the Dillinger Escape Plan. There is never a single dull moment in their show – the only problem is that all the awesome stuff usually happens in some hazy nightmare world, halfway between relentless strobe lights and complete darkness. This show was a little different.
While there were still plenty of short-duration lighting effects, but the light for Dillinger on this tour didn't feel quite so crazy.
Still, photographing these guys is probably the closest thing I can imagine to being a war photographer without actually having to dodge bullets. Spin kicks and guitar necks, maybe, but not bullets.
Big thanks to Jessica and all the guys of Dillinger. Next stop: Terminal 5, NYC.
If you want to donate directly and keep me stocked in tea, you can contribute money to www.ishootshows.com via PayPal.
My Camera DSLR and Lenses for Concert Photography
Nikon D850:
I use two Nikon D850 for my live music photography. A true do-it-all DSLR with amazing AF, fast response, and no shortage of resolution.
Nikon 24-70mm f/2.8:
For most gigs, the 24-70mm is my go-to lens. Exceptional image quality at wide apertures and super-functional range.
Nikon 70-200mm f/2.8 VR:
A perfect pair to the Nikon 24-70mm f/2.8, I can basically shoot any job with the midrange and this lens. Superb image quality.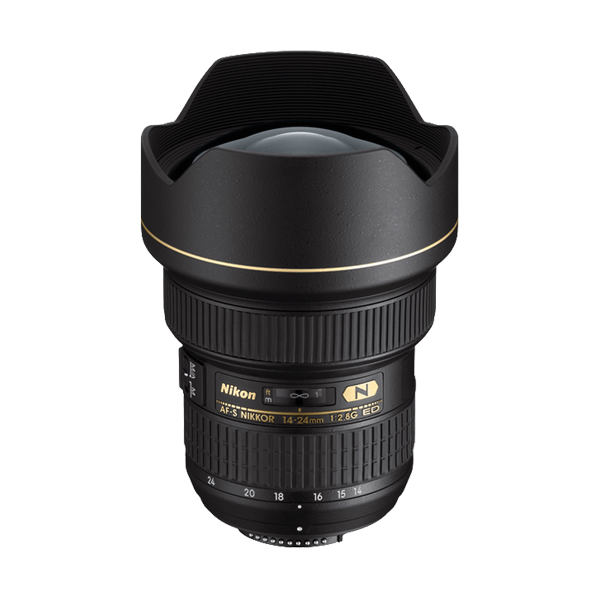 Nikon 14-24mm f/2.8:
Ultra-wide perspective, ridiculously sharp even wide open at f/2.8. I love using this lens up-close and personal, where it excels.
Help Support www.ishootshows.com
If this article or any other content on www.ishootshows.com was helpful to you, please consider supporting this site and grabbing your next photo gear purchase through one of my affiliate links: