I've long heard about Steve Aoki's wild live shows, so I was very eager to see what the record label mogul, DJ and producer would do for his performance at the Pageant. With champagne, cranberry juice, and salad flying through the air – not to mention crowd surfing bodies – Aoki did not disappoint.
While Steve Aoki should get lauded for playing 100% of music he produced during his set, what's even more remarkable is his command over the crowd. He played the house as deftly as his tracks. The proof? Having fans literally screaming to have fruit juice and carbonated beverages sprayed all over themselves.
Photographer's Notes:
Cameras Used:
Lenses Used:
Over the past year, I've really grown to love shooting EDM acts at venues like the Pageant. The setup of shooting a gig like this in a music venue as opposed to a dance club changes things in a couple ways.
Obviously there's the dedicated stage setup instead of a DJ booth, and the accompanying production (lights) that go with that. But there's also a big change in the audience as well. Instead of 21+ events, these shows are now all ages, which has a massive effect on the energy of the show. People just go to let loose, cram into the pit with 700 other hot bodies, and scream their heads off. Sure, there are still people who dress up or go to be seen, but this feels like the minority at the front of the stage.
For me, shooting the atmosphere at a show like this is just as important as the talent. Steve Aoki is much more engaged than your typical EDM producer spinning tunes, which kicks up the energy level even more as he runs around.
I used pretty much all my gear at this show, with the exception of my f/1.4 primes. No need – there was relatively plenty of light. The Nikon 14-24mm f/2.8 made things fun, though I used the 24-70mm f/2.8 and 70-200mm f/2.8 just as much, it felt.
One thing to note about this show was that there were a ton of people in Aoki's crew shooting photo and video, so much that at times it felt impossible not to catch at least one when doing wide shots. How many people shooting do you count in this snap?
My Camera DSLR and Lenses for Concert Photography
Nikon D850:
I use two Nikon D850 for my live music photography. A true do-it-all DSLR with amazing AF, fast response, and no shortage of resolution.
Nikon 24-70mm f/2.8:
For most gigs, the 24-70mm is my go-to lens. Exceptional image quality at wide apertures and super-functional range.
Nikon 70-200mm f/2.8 VR:
A perfect pair to the Nikon 24-70mm f/2.8, I can basically shoot any job with the midrange and this lens. Superb image quality.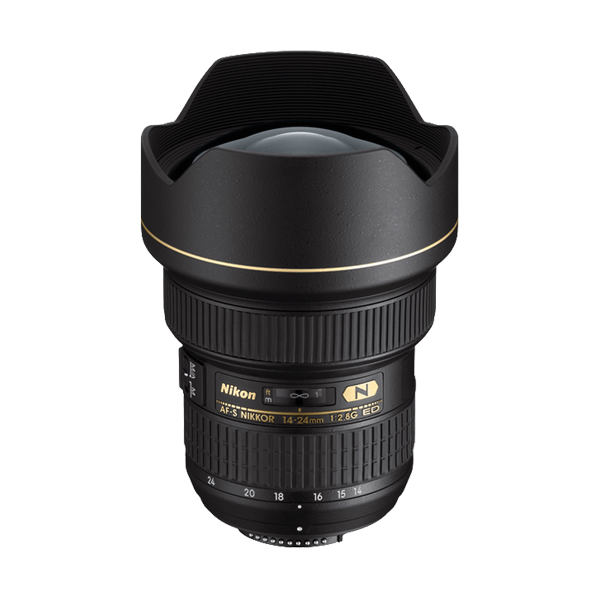 Nikon 14-24mm f/2.8:
Ultra-wide perspective, ridiculously sharp even wide open at f/2.8. I love using this lens up-close and personal, where it excels.
Help Support www.ishootshows.com
If this article or any other content on www.ishootshows.com was helpful to you, please consider supporting this site and grabbing your next photo gear purchase through one of my affiliate links: