Somewhere along the way, I lost the battery charger to my Nikon D700. This is what happens when I "clean" my office. Searching a replacement on Amazon.com, I was faced with a simple decision: Go with the OEM Nikon MH-18a charger for $39.95 or roll the dice and go with a no-name charger for $4.41 with free shipping.
As you may have guessed from the name of this review, I went with the latter. Here's my review of this dirt cheap, third party battery charger that I bought for less than the price of a sandwich. The purpose of this review is simple: Do I wish I had a sandwich instead of this battery charger?
Ordering
I bought this Bargaincell battery charger from the seller ATC LLC on Amazon.com. The package shipped free from Chicago, IL and I had it the next day after ordering. The package was delivered via normal US mail.
Design
Modularity
This battery charger is a modular system that's been designed for flexibility – there are two parts, the baseplate with the electrical prong and AC adapter input and the battery charging plate, which is fitted to your battery model. In this case, this charger is specifically for the Nikon EL-3E battery and Fuji NP-150 (which for the Fuji S5, based on the Nikon D200 model, which will also fit the Nikon EL-3).
It would actually be a great feature if you could buy just the plates to swap out for different cameras for people who shoot multiple kinds of batteries, but then again, these chargers are so cheap that it's a moot point.
Folding Plug
Aside from the price, the fold-in prongs are probably the best feature about this battery charger. You know, aside from the fact that it actually charges my Nikon EL-EL3E battery instead of just catching fire.
The electrical plug folds completely flat into the body of the charger and eliminates the need for a cable like the Nikon MH-18a. This is not ideal if you need to access an outlet that's hard to reach, but for travel purposes and minimizing kit, it's a great feature.
Voltage
This charger accepts 100V – 240V, so it's good pretty much everywhere, from the US to Europe to Asia.
Build Quality
Overall, the build quality of this charger is fine. The battery plate is secure and the whole thing feels surprisingly solid for $4 and change. The weakest point is the folding electrical prongs, as one might expect. The prongs feature a plastic hinge and it has a little wobble, but it does snap into active position positively and it feels plenty secure when the prongs are out.
Considering the fact that you could buy about 8 of these chargers for the price of the Nikon MH-18a, I'm not going to cry about the build quality.   
Charging – Does This Thing Actually Work?
This is what you all really want to know – does this thing actually work? And the answer is that yes, it works just fine. Moreover, it works without catching on fire, which is pretty much all you can ask for at this price.
The unit features an LED indicator for the charging status – orange for ongoing charging and green for a completed charge, so you know when the battery is ready to go. The charger even features built-in over-charge protection. Or at least that's what Amazon.com's listing says.
End Notes
Is this charger worth $4? Absolutely. I have no complaints at all and no regrets going cheap over the $40 Nikon MH-18a. In fact, I wish the Nikon charger had the folding plug of this charger (and of course the price).
Normally I'm all for buying the best OEM stuff – in fact, most of the time I'm a snob – but in the case of an accessory like a battery charger like this, it's hard not to recommend this $4 cheapie. This is true if you need to replace your main battery charger, but especially if you're looking to pick up something you can throw in your travel bag or keep at the office, in your car, etc.
No regrets about buying this cheap charger that's 1/8 the price of the OEM version (not even when I could have bought a sandwich with the money).
Where to Buy
You can buy this battery charger from Amazon with free shipping (nice perk):
Surprisingly reliable no-name battery charger
My Camera DSLR and Lenses for Concert Photography
Nikon D850:
I use two Nikon D850 for my live music photography. A true do-it-all DSLR with amazing AF, fast response, and no shortage of resolution.
Nikon 24-70mm f/2.8:
For most gigs, the 24-70mm is my go-to lens. Exceptional image quality at wide apertures and super-functional range.
Nikon 70-200mm f/2.8 VR:
A perfect pair to the Nikon 24-70mm f/2.8, I can basically shoot any job with the midrange and this lens. Superb image quality.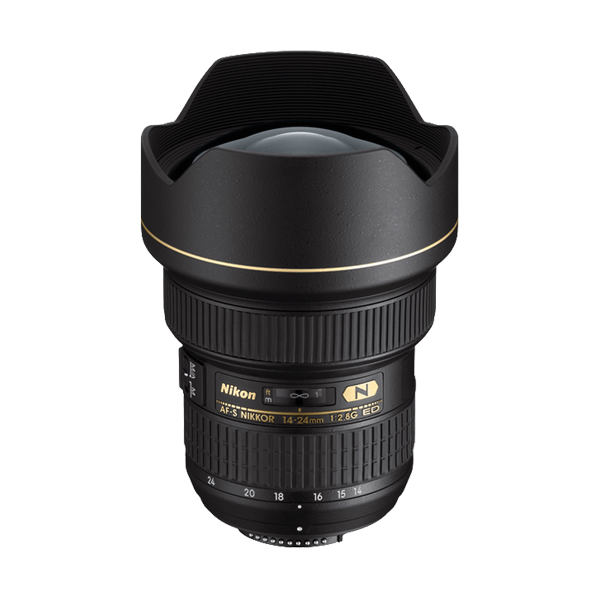 Nikon 14-24mm f/2.8:
Ultra-wide perspective, ridiculously sharp even wide open at f/2.8. I love using this lens up-close and personal, where it excels.
Help Support www.ishootshows.com
If this article or any other content on www.ishootshows.com was helpful to you, please consider supporting this site and grabbing your next photo gear purchase through one of my affiliate links: