As far as I'm concerned, Brad Paisley is part of summer just like pools, watermelon and frozen custard. The man is a touring machine each and every summer. Even if his show doesn't change that much from year to year, it barely needs to – the man is a born entertainer. Here's the proof.
Photographer's Notes:
Cameras Used:
Lenses Used:
Brad Paisley is either an extremely easy shoot or an extremely hard shoot, it just depends on how you look at it. For one, he always has a thrust that splits the shooting area – you can either go along the right or left side of the stage, but you're pretty much stuck there. Paisley moves around quite a bit, so you have to be OK with just playing zone defense or running around a lot to try and catch him when he goes to the left or right extremes of the stage.
On the bright side, there are spotlights tracking Paisley's every move, so he's pretty much lit up like a candle for the entire show.
My Camera DSLR and Lenses for Concert Photography
Nikon Z 7:
I use two Nikon Z 7 for my live music photography. A true do-it-all mirrorless camera with amazing AF, great speed and fantastic resolution.
Nikon 24-70mm f/2.8S:
The 24-70mm is my go-to lens. The range is ideal for stage front photography and the image quality is superb.
Nikon 70-200mm f/2.8 VR:
A perfect pair to the Nikon 24-70mm f/2.8, I can basically shoot any job with the midrange and this lens. Superb image quality.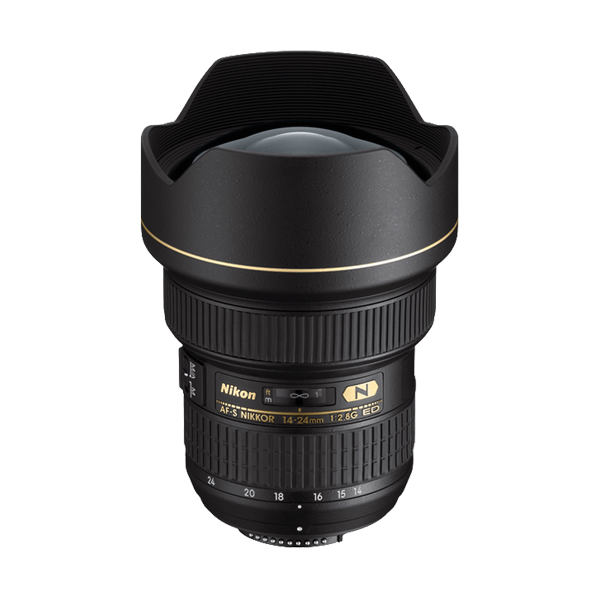 Nikon 14-24mm f/2.8:
Ultra-wide perspective, ridiculously sharp even wide open at f/2.8. I love using this lens up-close and personal, where it excels.
Help Support www.ishootshows.com
If this article or any other content on www.ishootshows.com was helpful to you, please consider supporting this site and grabbing your next photo gear purchase through one of my affiliate links: