Almost as interesting as the Fuji X-Pro1 were the three lenses developed for the new X-Mount camera. Instead of the standard wide-to-telephoto kit lens, Fuji opted for three fast prime lenses right out of the gates. This is a collective review of the Fuji XF prime lenses released with the new Fuji X-Pro1: the Fuji 18mm f/2, the Fuji 35mm f/1.4, and the Fuji 60mm f/2.4 macro lens.
If you're wondering how these new primes perform on the Fuji X-Pro1 and what the one lens to own is, read on in this group review of the first three X-Mount prime lenses.
Read the Full Review First
If you haven't already, read my review of the Fuji X-Pro1 first. It gives a comprehensive look at how the camera operates, what the limitations and strengths are, and how these lenses fit into the picture.
In addition, there are several aspects of the
Key Features of the XF Lens System
Here are some of the distinguishing features of the XF lens system system:
Enhanced edge performance (resolution & reduced vignetting)
Reduced chromatic aberration
Metal lens barrels
All-glass optical designs
dedicated aperture ring
1/3-aperture detents
Fancypants aspherical elements
Build Quality
As previously mentioned, all lenses feature metal barrels. They don't quite have the heft of old manual focus lenses, but they do strike a good balance between being light enough not to weigh you down for extended shooting and what feels satisfying to hold in your hand.
Overall Design
The general design of the lenses is very similar. As primes, they all include only a manual focus ring in addition to the aperture ring. Fuji includes no other controls like MF/AF switches or the like. It's a clean, classic design approach that Fuji has taken, and it works well.
Aperture Rings
The aperture rings of all lenses features 1/3-stop detents, which is an extremely nice feature. A small detail, but a welcome one nonetheless for anyone who shoots in manual exposure mode.
At the extreme end past the minimum aperture, all lenses feature an auto setting for use with program exposure mode or shutter priority. The lenses do not feature a lock on this auto aperture mode, as older AF Nikon lenses did, which would prevent accidentally moving out of auto once in that mode.
Focusing Rings & Manual Focusing
The XF lenses all feature rather well-dampened feeling focusing rings, which are not geared but rather fly-by-wire. Turning the rings electronically signals the focusing motor to move the lens elements instead, which contributes to a slightly laggy MF experience. Absent entirely is the feeling of instant and precise control over focus that you get with a geared lens (yes, even the most sloppy AF lens – probably). As a result, the manual focusing experience is a little lacking, but I can imagine that this system keeps down the size, weight and complexity of the lenses.
All that said, manual focus is entirely possible, even if it requires a little patience. Where it's required most, for close-up work, Fuji has thankfully made the focusing rate change so that very small adjustments are made by the focusing ring. While manual focus on the Fuji X-Pro1 requires a little patience, it's not unlike the camera itself, so it's hard to really single out this one user experience detail as anything other than an extremely minor detail.
Lens Hoods
All three lenses include lightweight metal lens hoods that lock onto the front barrel via a bayonet system. Naturally, the size of the lens hoods is dependent on the focal length and field of view,from the 18mm's petite box hood to the 60mm's relatively huge tunnel.
The 18mm and 35mm lens hoods are generally small enough that  you can leave them on all the time without a huge sacrifice to size. While the 60mm's hood is reversible, all the lens controls are covered in that position, so the lens hood must be in the active position to shoot.
All hoods are made out of a thin metal, much like that of the lens barrels themselves. While plastic might have worn better in some respects, this attention to quality materials gets Fuji a point here.
Push-On Lens Caps
One aspect of the lens hood designs Fuji has used is that it's either difficult or impossible to use the standard lens caps. Fuji has thoughtfully addressed this issue by including push-on lens caps for the Fuji 18mm f/2 and the Fuji 35mm f/1.4, which attach to the ends of the lens hoods. These push-on lens hoods are really a nice bonus for users (like me) who prefer to just keep hoods on in the shooting position at all times.
Individual Lens Evaluations
Fuji 18mm f/2: Awesome, fast focusing. Very sharp in the center, but never resolves fine detail at the edges, even stopped down. In the center, it's sharp enough to produce moiré on the X-Trans sensor, which is supposed to be very resistant to color moiré. Boom.
Fuji 35mm f/1.4: This is the best of the Fuji X-Pro1 lenses. With the combination of a blazing fast f/1.4 aperture, great contrast and impeccable sharpness, this lens is hands down a winner.
Fuji 60mm f/2.4 Macro: While all the XF primes have very close focusing, the Fuji 60mm is the one that allows for some true and lovely close up work. Exceptionally sharp at every aperture setting with effortless edge-to-edge sharpness by f/4 and on.
Collective Image Quality
As a group, the three initial XF primes offer excellent image quality. With the exception of the 18mm's weakness of never resolving edge-to-edge sharpness, this is a three-piece lens kit that offers awesome image quality in a very lightweight kit.
In particular, the Fuji 35mm f/1.4 and Fuji 60mm f/2.4 offer nearly flawless quality that offers beautiful, edge-to-edge sharpness just a few stops down. The one exception is the Fuji 18mm f/2, which never quite resolves to that same full-frame sharpness, though it does easily achieve moiré-producing sharpness in the center of the frame.
All things considered, these three Fuji primes are a fantastic start to the XF line-up. Based on their quality, it will be exciting to see how future Fuji X-Mount lenses will perform. The bar has been set very high.
Stay tuned for my individual reviews of each of these lenses.
Future XF Lenses
The following lens roadmap was leaked and shows a great system that Fuji will be developing over the next two years:
Just this week, Fuji has officially outlined their roadmap for future XF lenses:
Written out, we see a surprisingly complete camera system building out over the next two years, covering everything from ultra-wide zooms to telephoto zooms and from fast primes to pancake lenses.
2012 (current):

35mm f/1.4
60mm f/2.4 macro

2012 (late):

14mm f/2.8
18-55mm f/2.8-4.0 with Image Stabilization

2013:

27mm f/2.8 pancake
23mm f/1.4
56mm f/1.4
72-200mm f/4.0 Image Stabilization
10-24mm f/4.0 Image Stabilization
The currently available lenses are a good start – almost perfect, even. The additions of a 14mm f/2.8 wide angle and standard zoom with image stabilization will satisfy most photographers, while the addition primes and zooms in the pipeline would make for a very nice system if the lens size is similarly compact.
With the addition of two more f/1.4 primes in the Fuji 23mm f/1.4 and Fuji 56mm f/1.4, Fuji completes the trifecta of very fast primes to compliment the exceptional Fuji 35mm f/1.4.
The only thing I'd like to see would be an 85mm f/1.4 or f/1.8 prime lens for portraiture, as I prefer slightly more compression then the 90mm equivalent of the 60mm f/2.4 and future 56mm f/1.4.
Out of the future lenses, I'm most interested in the 14mm f/2.8 prime, especially if it can deliver the kind of total-frame sharpness than the Fuji 18mm fails to deliver (for me). Beyond that, I'd be curious about the 18-55mm f/2.8-4 lens, which will offer the same field of view as a 27-84mm zoom on full-frame – almost all you'd need for most shooting.
Conclusion: Using The Lenses As A System
In terms of a lens system, the current Fuji XF lenses work very well together. I think that Fuji has done a very good job at offering a range of focal lengths and capabilitiesthat balance well and combine to make a great kit.
For low light, the Fuji 35mm f/1.4 excels – it's great wide open and at f/1.4, it soaks up available light like a sponge. If there's one single lens to own in the X-Mount, the Fuji 35mm f/1.4 is easily it.
For wider views, even the f/2 aperture of the Fuji 18mm is formidable in low light combined with the Fuji X-Pro1's excellent high ISO performance.
The 35mm f/1.4 delivers great portrait results, and for even tighter framing and more compression, the Fuji 60mm f/2.4 is perfect. Moreover, the 60mm does double duty handling macro and close-up duties.
Perhaps as important as the features these three primes deliver is the fact that they're all compact and lightweight. With a small, ergonomic camera bag and a spare battery or two, one can easily shoot all day without a hint of the back or neck strain you'd experience with a DSLR kit.
And the kicker? The image quality of the Fuji X-Pro1 is as good if not better than many DSLR options available.
Thanks for reading this overall review of the Fuji X-Mount system of XF lenses.
Where to Buy XF Lenses
My Camera DSLR and Lenses for Concert Photography
Nikon Z 7:
I use two Nikon Z 7 for my live music photography. A true do-it-all mirrorless camera with amazing AF, great speed and fantastic resolution.
Nikon 24-70mm f/2.8S:
The 24-70mm is my go-to lens. The range is ideal for stage front photography and the image quality is superb.
Nikon 70-200mm f/2.8 VR:
A perfect pair to the Nikon 24-70mm f/2.8, I can basically shoot any job with the midrange and this lens. Superb image quality.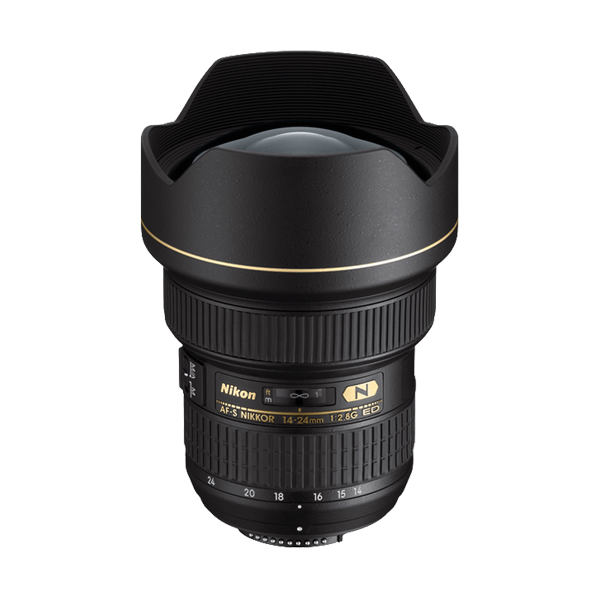 Nikon 14-24mm f/2.8:
Ultra-wide perspective, ridiculously sharp even wide open at f/2.8. I love using this lens up-close and personal, where it excels.
Help Support www.ishootshows.com
If this article or any other content on www.ishootshows.com was helpful to you, please consider supporting this site and grabbing your next photo gear purchase through one of my affiliate links: