Summer is here, and for hundreds of thousands of kids across the country, that means one thing. Warped Tour.
For my Warped Stop, it also meant 105ºF heat as well. But rock 'n roll doesn't care how much you're sweating, and Warped Tour certainly doesn't stop for a little seasonal Summer warmth.
For me, the big take away for a gig like this is pacing and having a definite hit list throughout the day. With a goal of prioritizing like this in mind, you can most efficiently cover festival events like Warped Tour, dominate your assignments and still have fun doing it.
Hit the jump for a few of my favorite shots from Warped Tour 2012 this year.
First off, if you're interested in how to photograph Warped Tour, check out these posts:
Now let's get to some photo highlights from Warped Tour 2012!
Photographer's Notes:
Cameras Used:
Lenses Used:
First off, I shot this show with two lenses, as always. I left the ever-glorious 14-24mm f/2.8 at home because it seems a little overkill at times for the smaller stages of Warped, though it certainly lends its own unique flavor to anything you point it at.
Instead, I choose to concentrate on the standard Nikon 24-70mm f/2.8 and Nikon  70-200mm f/2.8 VR, which were just about perfect. On a shoot like Warped Tour, I always like to simplify whenever possible for efficiency and clarity of vision.
My Camera DSLR and Lenses for Concert Photography
Nikon D850:
I use two Nikon D850 for my live music photography. A true do-it-all DSLR with amazing AF, fast response, and no shortage of resolution.
Nikon 24-70mm f/2.8:
For most gigs, the 24-70mm is my go-to lens. Exceptional image quality at wide apertures and super-functional range.
Nikon 70-200mm f/2.8 VR:
A perfect pair to the Nikon 24-70mm f/2.8, I can basically shoot any job with the midrange and this lens. Superb image quality.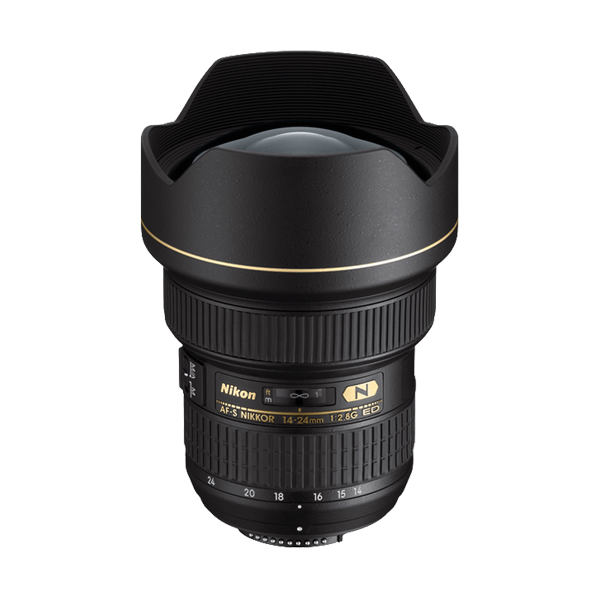 Nikon 14-24mm f/2.8:
Ultra-wide perspective, ridiculously sharp even wide open at f/2.8. I love using this lens up-close and personal, where it excels.
Help Support www.ishootshows.com
If this article or any other content on www.ishootshows.com was helpful to you, please consider supporting this site and grabbing your next photo gear purchase through one of my affiliate links: