Rounding out the telephoto end of the X-Mount system, the Fuji 60mm f/2.4 macro lens also adds more serious close-up capabilities to the Fuji system. At the equivalent 90mm focal length on full-frame, the Fuji 60mm is positioned perfectly to tackles portrait work and macro shooting both.
In this review of the Fuji 35mm f/1.4, we take a look at an analysis of the image quality, optical character and plenty of sample images.
X-Mount Lens Overview
For an overview of the X-Mount system that deals with the overall handling and general performance of Fuji's XF lenses, see my comprehensive X-Mount lens review. And if you haven't already, please see my in-depth review of the Fuji X-Pro1 Mirrorless Camera.
The Macro & Portrait Lens –  In The Box
Design
Image Quality
Strengths
The Fuji 60mm f/2.4 is optically excellent. Contrast and sharpness are never lacking at any aperture. Like the Fuji 35mm f/1.4, the 60mm is a lens that will deliver crystalline sharpness across the frame after f/4.
While the 60mm is the slowest lens in the XF lineup in terms of aperture size, it's also beautifully usable at f/2.4 – the only real reason to stop down with this lens is for added depth of field. You're safe to shoot wide open with this lens all day long, rest assured.
Weaknesses
The focusing speed of the Fuji 60mm f/2.4 is most likely the slowest out of the group of initial lenses, a problem which is made more prominent at closer distances. For focusing past several meters, performance is more on par with the Fuji 35mm f/1.4.
In addition, an additional weakness of the Fuji 60mm is the poor manual focus experience, though this is due to the fly-by-wire implementation of manual focus across the XF lineup and not truly particular to this lens.
Character
Regarding character, the rendering of the 60mm is generally quite smooth, both in terms of focus gradations and out of focus elements. For close-up work, this is even more true and the Fuji 60mm f/2.4 delivers gorgeous character. Overall, the 60mm f/2.4 generally has the smoothest character out of the three initial X-Mount primes from Fuji.
Sample Images
Rating
Image Quality: 5/5
Rendering Character: 5/5
Focusing Speed: 3/5
Conclusion
The Fuji 60mm f/2.6 is optically a fantastic lens, and may well be the sharpest out of the current group. While it's AF performance is just a hair behind the other lenses, it's character and optical performance are just so good that it's a non-issue. In addition, the AF performance at distance is pretty much on-par with the other XF lenses. At closer and macro distances, AF for any lens is going to be weaker and this is where MF takes over anyway, so again, the AF performance is a non-issue.
While all of the current Fuji XF lenses offer very close focusing, if you want a lightweight and optically superior lens for the Fuji X-Pro1, the Fuji 60mm f/2.4 is a stellar lens with beautiful character.
My Camera DSLR and Lenses for Concert Photography
Nikon D850:
I use two Nikon D850 for my live music photography. A true do-it-all DSLR with amazing AF, fast response, and no shortage of resolution.
Nikon 24-70mm f/2.8:
For most gigs, the 24-70mm is my go-to lens. Exceptional image quality at wide apertures and super-functional range.
Nikon 70-200mm f/2.8 VR:
A perfect pair to the Nikon 24-70mm f/2.8, I can basically shoot any job with the midrange and this lens. Superb image quality.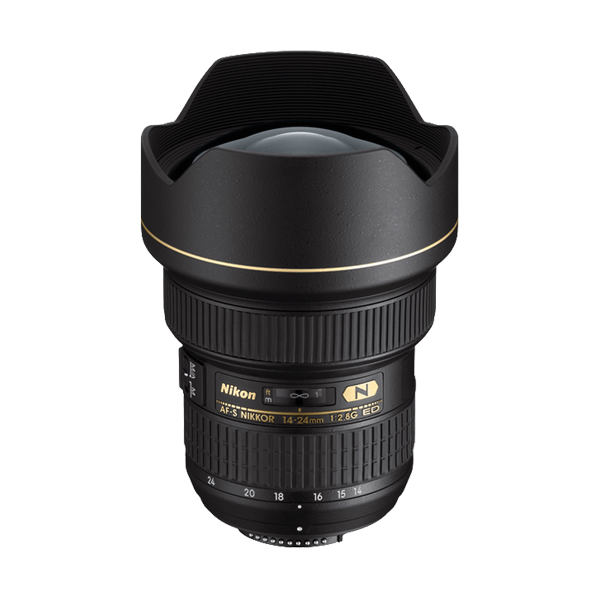 Nikon 14-24mm f/2.8:
Ultra-wide perspective, ridiculously sharp even wide open at f/2.8. I love using this lens up-close and personal, where it excels.
Help Support www.ishootshows.com
If this article or any other content on www.ishootshows.com was helpful to you, please consider supporting this site and grabbing your next photo gear purchase through one of my affiliate links: