One of my favorite gigs of 2012 was catching the NowhereNauts play Spike Hill in Brooklyn. The NowhereNauts are friends and clients, and it's really been a pleasure watching them grow over the last two years. For me, their gig at Spike Hill was the best I'd seen the band and was a thrill to witness from the front of the stage.
I literally saw a room full of strangers go from polite head nodding to full out rocking over the course of the NowhereNaut's set. And when that happens, you know you are at the right show.
Photographer's Notes:
Cameras Used:
Lenses Used:
Other:
One of the reasons this show was such a pleasure to see (and photograph) is because in the two years I've worked with the NowhereNauts, they've grown a huge amount. To see this group deliver the performance they did at Spike Hill made me smile from ear to ear. No one should believe me that the NowhereNauts rocked because, let's face it, they are my clients (and I love them). But the real proof is watching a group of girls push their way to the front and proceed to rock out to the extent that I assumed they knew the band, only to find out later that they'd never heard the NowhereNauts before that night.
But enough gushing about these guys. I shot this gig with a Nikon D800 with the Nikon 24-70mm f/2.8, with a little supplementary help from the Nikon 14-24mm f/2.8 and Nikon 70-200mm f/2.8 VR. I was right at the front of the stage, so the midrange zoom was really pretty perfect for this show—I think I could have shot with it almost exclusively save the tighter drummer shots and ultra-wide, full-band shots.
One More Thing
I'm posting this today because the NowhereNauts are releasing their sophomore album, "Warned You," this week, January 15. You can grab it on iTunes.
Honestly, I'm psyched on this album. After hearing the band track this album early last year to hearing rough cuts, and now final tracks, it's very exciting. I expect big things from the NowhereNauts in 2013.
My Camera DSLR and Lenses for Concert Photography
Nikon D850:
I use two Nikon D850 for my live music photography. A true do-it-all DSLR with amazing AF, fast response, and no shortage of resolution.
Nikon 24-70mm f/2.8:
For most gigs, the 24-70mm is my go-to lens. Exceptional image quality at wide apertures and super-functional range.
Nikon 70-200mm f/2.8 VR:
A perfect pair to the Nikon 24-70mm f/2.8, I can basically shoot any job with the midrange and this lens. Superb image quality.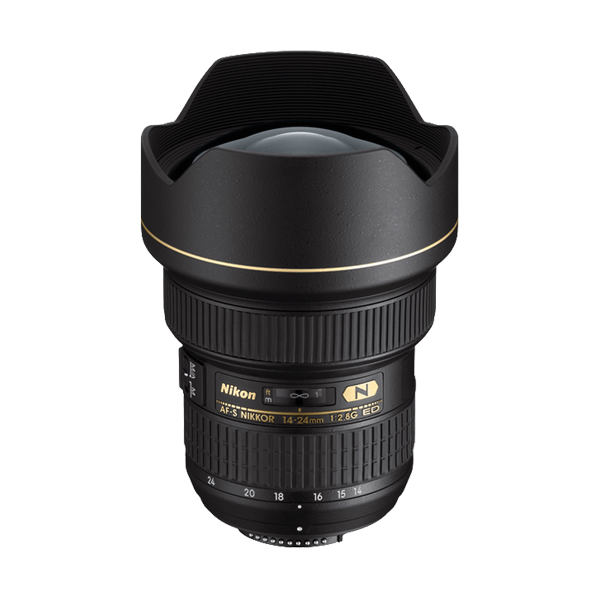 Nikon 14-24mm f/2.8:
Ultra-wide perspective, ridiculously sharp even wide open at f/2.8. I love using this lens up-close and personal, where it excels.
Help Support www.ishootshows.com
If this article or any other content on www.ishootshows.com was helpful to you, please consider supporting this site and grabbing your next photo gear purchase through one of my affiliate links: