Earlier this year, I had the pleasure of shooting the Airborne Toxic Event at the Marathon Music Works for Red Bull. This concert was part of their Sound Select concert series. My job was to capture the badassery of the show — an easy task when the headlining band in question are the Airborne Toxic Event, who put on a killer live show.
Photographer's Notes:
Cameras Used:
Lenses Used:
This was a great set to shoot. I had photographed the Airborne Toxic Event several years ago at the LouFest Music Festival, but it's always different seeing a band on a festival stage instead of in a real rock club. Marathon Music Works in Nashville, TN was a great venue to showcase the band, and I had a blast shooting for Redbull on this one. Between a great rock band and all access shooting, it was impossible to go wrong.
Oh yes, and it never hurts when you can set up remote lights on stage, either!
Due to the size of the stage, the Nikon 24-70mm f/2.8 was generally my go-to lens for this show. The Nikon 14-24mm was nice for some stage-front antics, as well as for ultra-wides with drummer Daren Taylor.
My Camera DSLR and Lenses for Concert Photography
Nikon D850:
I use two Nikon D850 for my live music photography. A true do-it-all DSLR with amazing AF, fast response, and no shortage of resolution.
Nikon 24-70mm f/2.8:
For most gigs, the 24-70mm is my go-to lens. Exceptional image quality at wide apertures and super-functional range.
Nikon 70-200mm f/2.8 VR:
A perfect pair to the Nikon 24-70mm f/2.8, I can basically shoot any job with the midrange and this lens. Superb image quality.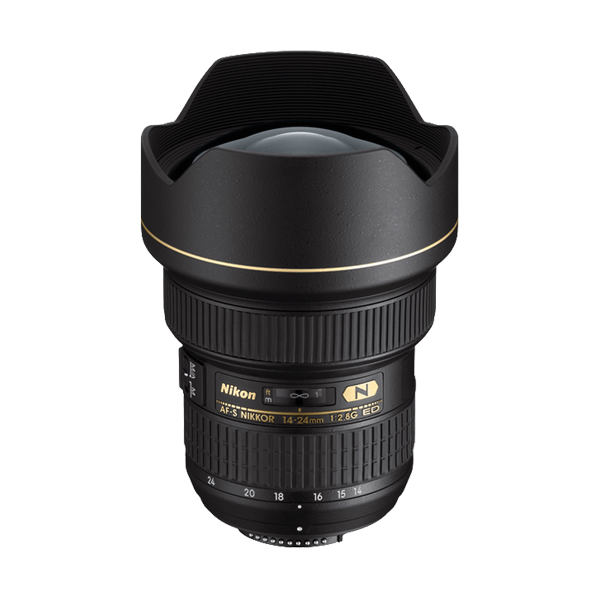 Nikon 14-24mm f/2.8:
Ultra-wide perspective, ridiculously sharp even wide open at f/2.8. I love using this lens up-close and personal, where it excels.
Help Support www.ishootshows.com
If this article or any other content on www.ishootshows.com was helpful to you, please consider supporting this site and grabbing your next photo gear purchase through one of my affiliate links: